Apple promotes a useful iPhone feature by releasing a new support video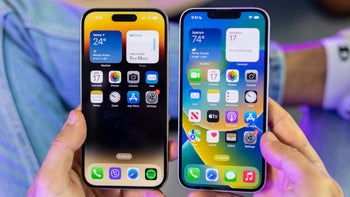 Hey iPhone users, Apple wants you to know that you have a feature on your device called Virtual Look Up. Today, the company even posted a video in the Apple Support channel on YouTube to explain what it does and how you can use it. There is also a support page covering the topic that you can read by
tapping on this link
. The feature can recognize certain things from the images found on certain Apple apps on your handset including pets, art, and landmarks, and delivers more information to you about the subject matter.
In apps such as Mail, Messages, Notes, tap and hold on an image and then tap on the info button (the lowercase "i" inside a circle with a sparkle). In Safari, tap on "Look Up" in the options menu. You will then see an icon in or below the photo. It might be a paw print icon for pets and animals or a leaf icon for flowers and plants. Tap on the icon to get more information from the internet and Siri Knowledge. You'll also be shown pictures similar to your subject culled from the internet.
By the way, if the "i" icon has a circle without a sparkle, it means that Visual Look Up is not available for that picture. Visual Look Up is like a limited version of Google Lens which is available via the Google app on iOS. Tap the camera icon on the right side of the search field at the top of the display to open Google Lens on iOS. The latter has a broader grasp of knowledge and will help you find out where you can purchase a particular product and what the price is across various retailers.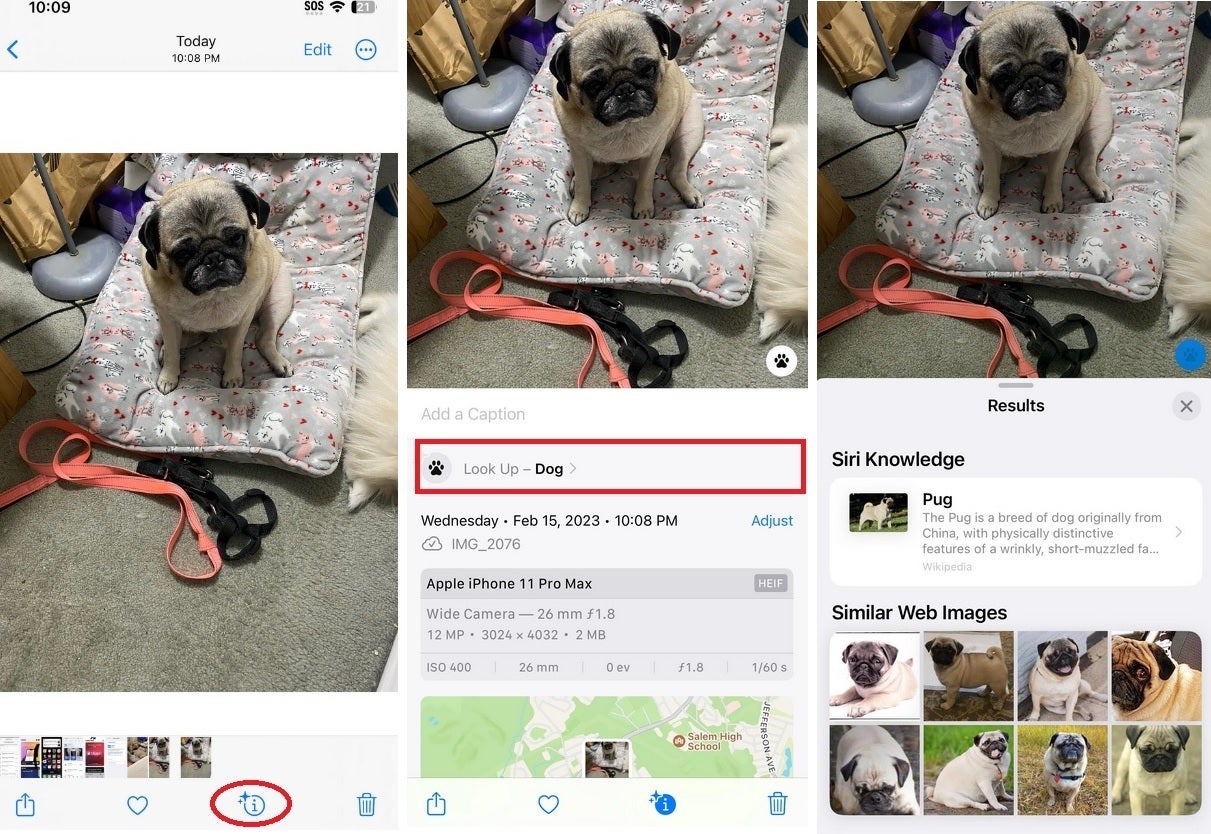 Using Visual Look Up on iOS
Perhaps
Apple
will try to expand Visual Look Up in the future and challenge Google Lens. But for now, it is rather limited and Lens has the advantage of being powered by Google Search and Assistant.
Apple says, "To use Visual Look Up on your iPhone, you need iOS 15 or later. On iPadOS 15.1 or later, Visual Look Up is available for iPad Pro 12.9-inch (3rd generation) or later, iPad Pro 11-inch (all models), iPad Air (3rd generation) or later, iPad (8th generation) or later, or iPad mini (5th generation) or later."