Verizon's profit rises as its free phone promos attract new subscribers
1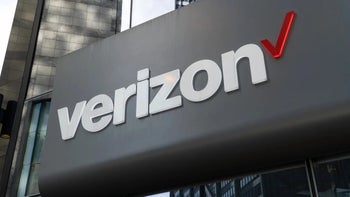 Verizon's generous offers for a
free iPhone 14 Pro
during the holidays quarter has positively affected its end-of-year earnings to the extent that it added 217,000 new subscribers, way more than analyst estimates.
The
profit that Verizon took home
was the staggering $6.7 billion just in Q4 alone, as the unlimited 5G plans that go with all those free iPhones there are at the top of the price list among major US carriers. That net profit increase is larger than 40% compared to the previous year, resulting $1.19 of earnings per share. Here's Verizon's own Q4 breakdown:
Total wireless service revenue of $18.8 billion, a 5.9 percent increase year over year.
Postpaid phone net additions of 217,000, and retail postpaid net additions of 1,434,000, which was the best single quarter performance in seven years. Full-year 2022 retail postpaid net additions were 2,605,000, an increase of 23.2 percent from full-year 2021. This success was driven by strong fixed wireless momentum, tablet and wearables adoption and sequential improvement in phone net additions.
Total retail postpaid churn of 1.14 percent, and retail postpaid phone churn of 0.89 percent.
As for the full 2022, Verizon managed to increase its revenue to $136.8 billion, earning $5.06 per share:
Full-year 2022 earnings per share (EPS) of $5.06, compared with $5.32 in 2021; adjusted EPS, excluding special items, of $5.18, compared with 2021 adjusted EPS of $5.50.
Total operating revenue of $136.8 billion in full-year 2022, up 2.4 percent year over year.
In our
Verizon vs AT&T vs T-Mobile plan prices comparison
, Big Red always comes on top, but at the same time it offers the best coverage away from city centers and major highways and its network speeds are pretty steady even in rural areas where signal would otherwise be nonexistent.
Granted, it is biding its time with the 5G network rollout, especially compared to T-Mobile, but its recent mid-band spectrum acquisition may allow it to catch up while it offers strong and expansive 4G LTE backhaul to its increasing number of subscribers.