Verizon's first 5G phone is already out on the market, and it requires a 'Mod' to work
1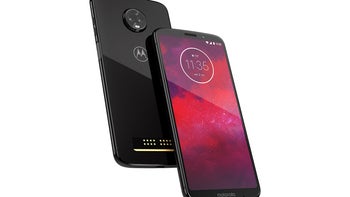 The 5G craze is in its early stages still, but Verzion at CES went ahead to confirm the first device that will support the next-gen standard on its networks. And what may that be? An iPhone? A Samsung Galaxy? At the Snapdragon Tech Summit last month, Verizon and Qualcomm teased an upcoming Samsung phone that will support 5G, so that must be it. No, it's the
Motorola Moto Z3
.
Verizon CEO Hans Vestberg confirmed as much at CES 2019 (via
CNET
) to the tune of countless rising eyebrows. The
Moto Z3
came out in August 2018 as a 4G device, after all, how can it be Verizon's first 5G handset? The answer is simple – snap a Moto Mod on it.
According to Vetberg, once Verizon rolls out 5G, the Moto Z3 (combined with the 5G Moto Mod) will be the first phone on the network to support the next-gen, high-speed standard. He declined to provide any details on a timeframe for the launch, but considering that Samsung is likely to launch the
Galaxy S10
at the end of February (and we know there's going to be a
5G model
), it is relatively safe to assume that Verizon's rollout will take place before that.
The 5G race is still in its early stages, but push has already come to shove for carriers, with AT&T already going out of its way to show a "5G E" connectivity badge on phones that don't actually support the standard (which prompted this brilliant
response by T-Mobile
).