Twitter is shutting down its experimental CoTweets feature effective today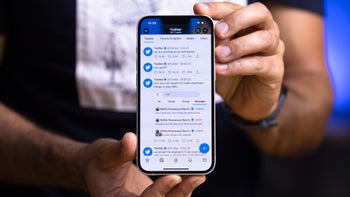 Twitter launched its experimental "CoTweets" feature back in July 2022 as a way to give users a tool to "tweet together" and author the same tweet. This feature is now unfortunately being quietly shut down.
The sunsetting announcement was posted as an afterthought in
Twitter's Help pages
(via
Mashable
) where the Co-Tweeting feature is explained. In it, it was explained that the test will no longer be available starting today, January 31st 2023.

Furthermore, CoTweets that have already been created can be viewed for one more month after which point they will be converted into regular Retweets. The team also stated that they will continue to search for ways to implement this feature in the future and all the feedback received to date has been appreciated.
This move is not surprising considering that, since Elon Musk took over the platform, many of Twitter's features have been either modified or removed in order to speed up how the timeline loads. There have been many instances of Musk himself complaining about how slowly Twitter loads, and the answer almost always came to Twitter having too much bloat.
Although a nifty little feature, CoTweets didn't exactly take off either. It was a feature that was used mostly by influencers and brands for marketing purposes, and not central to the Twitter experience. Instead, Twitter has been focusing on adding other features such as the "For You" and "Following" tab on both mobile and web, as well as the Twitter Blue features that have yet to launch such as prioritized tweets and a reduced amount of ads.
I wonder if lack of personnel was also, at least partially, responsible for the sudden sunsetting of this feature. Twitter has experienced many challenges since the change in ownership and one of them has been massive layoffs that have left the company running on pretty much a skeleton crew. Let's hope that Twitter finds its footing again and can start delivering on all those feature promises.