Apple is giving away three free months of Arcade with the purchase of a 5G iPhone 12 handset
0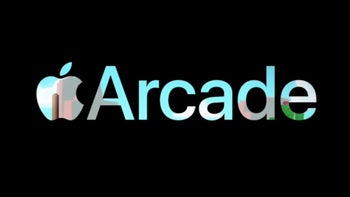 Last year,
Apple
awarded those purchasing a new iPhone or another Apple product 12-free months of Apple TV+. And while that freebie continues to this day, starting on October 22nd anyone purchasing a new iPhone, iPad, Mac, iPod touch, or Apple TV gets three free months of Apple Arcade.
With Arcade, subscribers get to play ad-free games and there are no in-app purchases. And you can start a game on your iPad and take it on the road with your iPhone seamlessly. In fact, you can switch among the aforementioned list of five Apple products and keep your place in a game that you're currently playing.
You can also download games to play regardless of whether you are online or offline. And if you're a parent. you can use Screen Time to make sure that your kids aren't spending the whole day playing games. After a one month free trial, Arcade costs $4.99 a month. So if you do buy a new Apple device, including
one of the new iPhone 12 models
, you are getting a bonus worth $14.97.
Keep in mind that if you don't cancel the free trial before it expires, you will be billed $4.99 a month. If you happen to enjoy more than one of Apple's subscription services, you might want to sign up for Apple One. For $14.95 a month you save $6 per month on an Individual Apple One subscription which includes Apple Music, TV+, Arcade, and 50GB of iCloud storage. For $19.95 a month, the Family subscription of Apple One (which saves $8 per month) includes everything in the individual plan except with support for six subscribers and 200GB of iCloud storage. The Premier subscription is priced at $29.95 per month and saves subscribers $25 a month. It comes with Apple Music, TV+, Arcade, 2TB of iCloud storage, News+, and Fitness+ (which starts later this year). Apple One will launch later this year.
While Apple is handing out nearly $15 in free Arcade subscriptions to those purchasing a device from the 5G
iPhone 12
series, it is taking the charging adapter and the wired earpods out of the box. While the company spins this as a move to help cut carbon emissions, some see it as a move by Apple to save money and force customers to buy a new charging brick.
Apple this fiscal year will hit the $50 billion revenue goal it has for its Services unit right on time. And it hopes to keep this part of its business surging by giving device buyers a little taste of some of the Services it is offering. The tech giant is hoping that its customers enjoy TV+ and Arcade so much over the trial period that they decide to subscribe once the trial period is over.