Nokia 5233 explodes killing a teenage girl in the middle of a call
25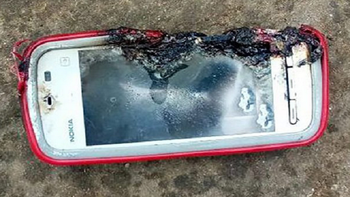 An 18-year old girl in India named Uma Oram was talking to a relative on her old Nokia 5233 phone. In the middle of the conversation, Oram plugged the device into an outlet to charge the battery, and that is when tragedy struck. The phone exploded, killing the teen. According to a news report, "Uma, who was knocked unconscious and suffered injuries to her hand, leg and chest, was taken to a local hospital, where she died."
The Nokia 5233, launched in January 2010, is a touchscreen smartphone that uses pressure-sensitive resistive technology. The phone is still being sold on Amazon India for 2,999 Rupees (equivalent to $46 USD at current exchange rates). Current Nokia licensee HMD Global released a statement making it clear that this older model has nothing to do with the handsets it currently builds with Nokia branding. Since Nokia no longer produces handsets and doesn't support its older models, it is unclear exactly whom might be held responsible for the girl's demise.
"While we have not been able to independently verify the facts of any of these reports, we can confirm that the mobile phone in question was not manufactured or sold by HMD Global, the new home of Nokia phones, set up in 2017 to create a new range of Nokia devices. At HMD Global, we are committed to producing high quality handsets which deliver a strong user experience and meet high customer expectations."-HMD Global
The police have started an investigation and the victim's body is going through an autopsy conducted by the Medical Examiner in the district of Kheriakani.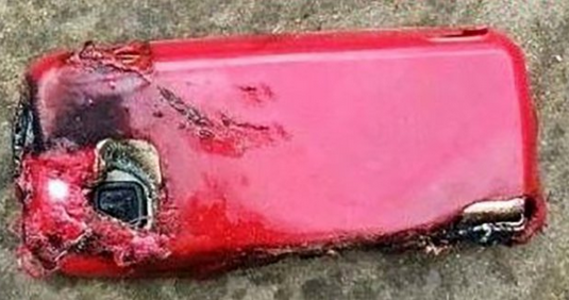 The back of the Nokia 5233 that exploded
source:
Metro