You can now have a secure and untraceable Skype call from your smartphone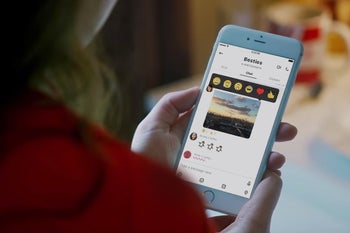 While messengers like WhatsApp have had end-to-end encryption for years, Skype is just now implementing a more secure way to communicate. However, Microsoft's product takes things a step further and offers a complete on the down-low experience.
The new function, called "Private Conversations", allows users to either text or call not only through an end-to-end encrypted channel, but also without leaving any signs that the conversation ever happened. There will be no text log recorded, or the usual notification with the duration of the call after it ends. So, if someone is snooping around your Skype app, there will be nothing for them to find.
To start a Private Conversation on mobile, you have to tap the "New chat" icon (the one that looks like a pencil) and select "Private Conversation". After that, you choose the person you want to talk to, currently the feature only allows for one-on-one convos. After your partner has been chosen, they have to accept the invitation, and the secured conversation will start. Don't worry, there's no need for the other party to be online at the time of the invitation, it will last 7 days.
This is another welcomed addition to Skype and it shows that the development team continues improve user experience, on top of
integrating Spotify
and adding
video call recording
. Private Conversations are now available for all platforms that Skype supports.
via:
MSpoweruser