Samsung expects deep 2023 recession as it cuts its chip orders forecast
1
We may earn a commission if you make a purchase from the links on this page.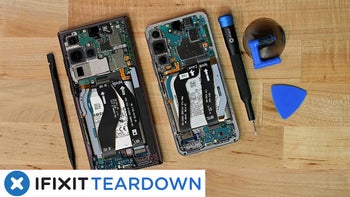 Instead of 26 trillion won, or about $20.4 billion, Samsung expects to earn just a tad above $10 billion from its semiconductor chip business this year. The recessionary expectations have been shared with employees in an internal memo a few days ago, reports Korean media
The Elec
, when setting the forecast number that has to be exceeded in order to distribute a set bonus pool of profits that amounts to a certain percentage of an employee's annual salary.
The pool typically amounts to between 5%-11% of the salary, but can reach up to 50% if the maximum condition of 28 trillion won in profits, or up to 20% of an excess amount compared to the previous year's performance, are met, which will be all but impossible this year, given Samsung's recessionary 2023 expectations.
It turned out that the veritable chip business bonanza which allowed Samsung to rake in record profits during the pandemic lockdown duration when all IT and electronics devices products were in extremely high demand, has tapered off, as people have simply pulled their intended purchases forward due to the work-from-home phenomenon.
Thus, Samsung's chip business will evidently share in the IT industry doldrums that saw laptops, desktop computers, phones, tablets, and many other gadgets big and small languish as excess inventory towards the tail end of 2022, forcing the great
Black Friday
2022 discounts on our happy heads.
Since Samsung's RAM and flash storage memory chips are everywhere, not to mention its processor foundry business, this halving of the chip business profit expectations by Samsung itself is a sure indication that it may have received much more modest orders from its clients for 2023. Pulling the pandemic IT demand forward, as well as the Federal Reserve's drastic interest rates rise to combat the rampant inflation has surely put a damper on the forecast.
Samsung, however, is not one to cut capital expenditures when the going gets tough, and actually plans a drastic expansion of its memory equipment lines as well as price cuts in order to grab even more market share during the 2023 recession, all the while the rest of its direct competition is cutting its workforce and putting factory plans on hold.