Samsung MX is the new name of the company's phone business, CES 2022 keynote announced
2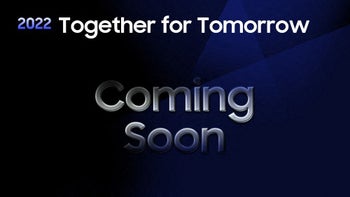 Days after the news that the company will fold Samsung Mobile Communications, its phone and tablet division, into a larger consumer electronics department, Samsung announced that it is renaming it, too. From now on, Samsung's phone-making business will be called Samsung MX, for Mobile Experience.
The move takes effect immediately, on December 10, and the new name will be used from now on in all official communication from the company. According to the press release, the renaming to Samsung MX was necessary to emphasize the new direction that the company will be taking with its mobile business, namely larger focus on the user experience, the services, and building a wholesome ecosystem that goes beyond its otherwise excellent phone hardware. According to TM Roh, the brand new President and Head of the MX Business:
We're excited to announce the renaming of our business after decades of innovation and leadership in the mobile industry. We believe this name change will help us usher in a new era in mobile innovations where we can create even more exciting possibilities for Galaxy users.
Samsung is set to introduce its multifaceted efforts to contribute to making life on Earth more sustainable, and emphasize the need for everyone to participate in reducing climate change wherever they may be. The company will also be introducing its latest innovative technologies to help users enjoy even more enriched lifestyles based on optimized, customized service for each and every person, along with enhanced experiences of being connected to one another.