Samsung's latest Galaxy Z Fold 3 and Flip 3 promotional video shows off Google's apps
Samsung
and
Google
's relationship looks to be getting stronger. The Korean manufacturer released a promotional video of its foldable
Galaxy Z Flip 3 and Galaxy Z Fold 3
phones featuring Google's apps and their optimization for this kind of devices.
The video shows off how greatly the apps work on foldable displays and the convenience of easier multitasking. It starts with showing off YouTube and its support of the Galaxy Z Fold 3's stand function. As you might know, the foldable phone can act as a stand with its strong hinge holding up one part of its display.
Next up, the video demonstrates using three apps at once on the Galaxy Z Fold 3. The optional taskbar for faster app switching, which is included in Samsung's One UI, is present too.
After that, the Galaxy Z Flip 3's turn comes. The foldable phone is on a flat surface with the upper part of its display standing and recording a YouTube Shorts video with the phone's front camera. After that comes the turn of Google Duo. The video calling app supports the Z Flip 3's flex mode (kickstand function) and it looks to work flawlessly with Duo in the video.
The promotional video finishes with the statement "The future is unfolding" followed by the logos of the two tech companies.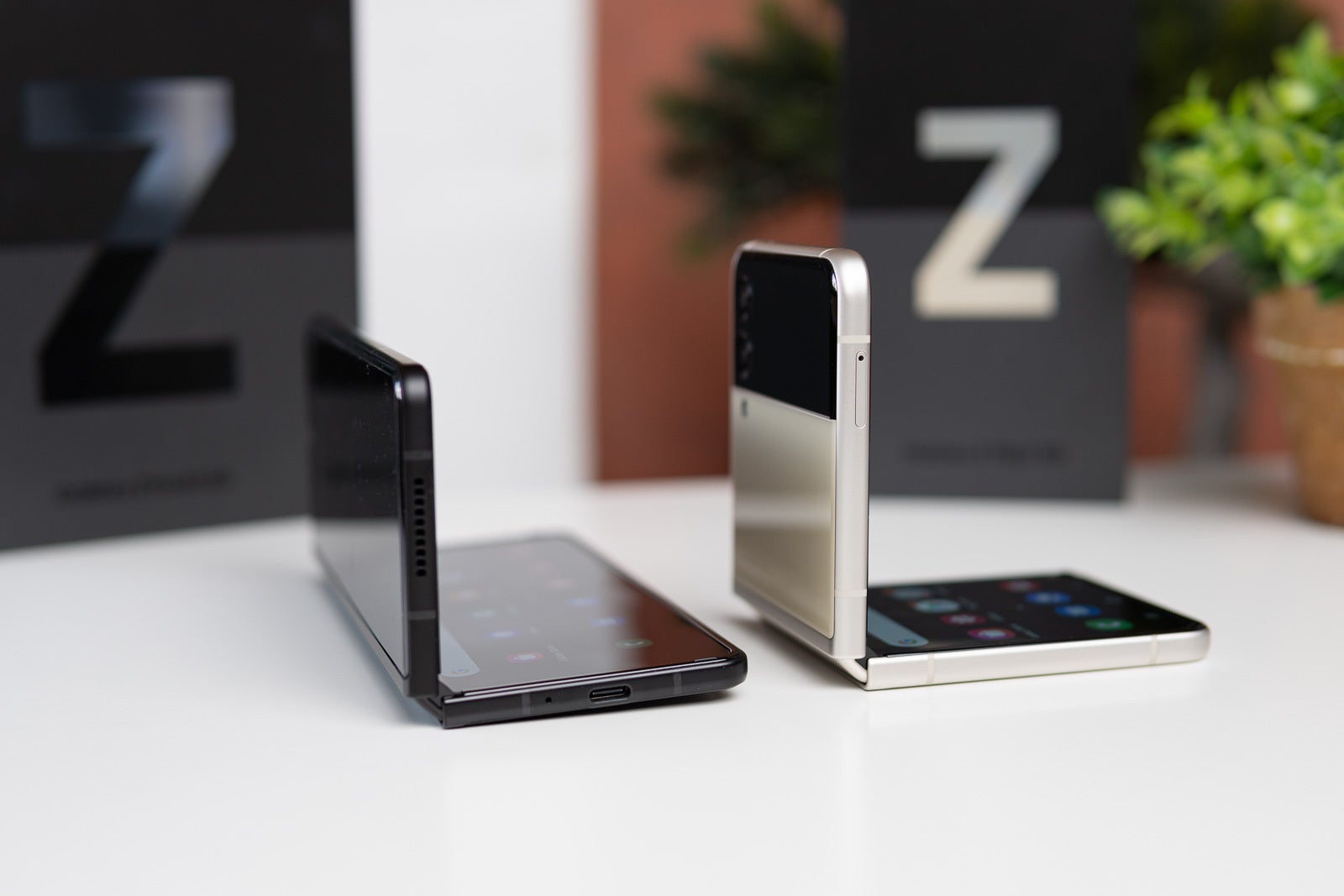 Both the Galaxy Z Fold 3 and the Z Flip 3 have a kickstand function
It is nice to see Google taking foldable phones seriously and adding functionality for them in Android. The company recently showcased a new version of Android called Android 12L. This version is designed with large-screen devices in mind, like the Galaxy Z Fold 3 and the Galaxy Tab S7. It offers a multi-column user interface in some parts of the system and takes advantage of the bigger screen.
Historically Android has been struggling with taking advantage of bigger screens that are found in tablets. That's one of the reasons Apple's iPad has been dominating the tablet market while Android tablets were left to suffer the consequences. Time will tell if Android tablets can catch up with the competition, but at the end of the day, it is mostly up to Google to take steps in that direction.