Samsung made a custom pair of jeans inspired by the Z Flip 3
3
The
Galaxy Z Flip 3
is all about being pocketable and fitting into tight jeans. To further emphasize the foldable phone's practicality,
Samsung
has collaborated with jeans designer Dr Denim on a custom pair.
Samsung says it wants to make a statement with the jeans. The jeans have a big letter Z stitched over both front pockets. The back pockets of the jeans were moved to the front in the form of a single small pocket designed to fit the Z Flip 3 perfectly.
Samsung x Dr Denim jeans
Only 450 pairs of the Samsung x Dr Denim jeans will be sold at $1,499. A Galaxy Z Flip 3 is also included in the price, so don't think the jeans are some high fashion expensive product. You can choose between four color variants of the phone: Lavender, Green, Cream, and Phantom Black.
"We wanted to take a classic, blue jean and rework it to create a modern and unique take that shows off the Galaxy Z Flip 3. We feel the new Z Flip Pocket Denim is a welcome, if not limited, addition to the Dr Denim family and we're thrilled to partner with Samsung to bring these stylish jeans to life." - Mattias Friberg, Dr Denim
Unfortunately, the unconventional bundle of jeans with a phone will be sold only in Australia. There are versions of the jeans for both men and women. The Samsung x Dr Denim jeans can be purchased at the latter's
online store
.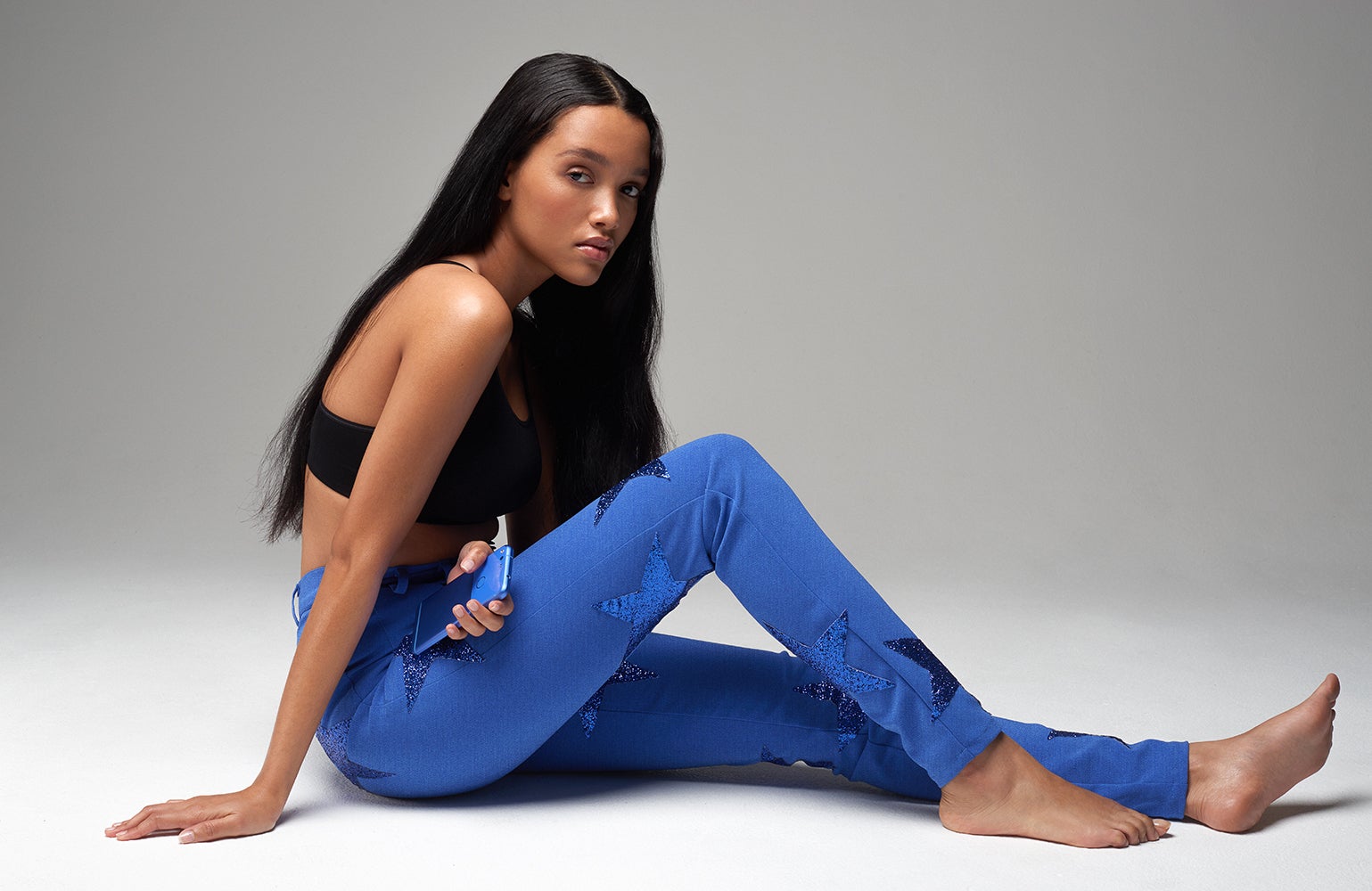 Google also offered jeans to promote the OG Pixel in 2017
This isn't the first phone manufacturer to collaborate with a clothing brand on jeans. Back when the OG Pixel phones were released Google decided to promote them by collaborating with designer Christopher Cowan on a special pair of jeans inspired by the phone. Google promoted the special "Really Blue" color variant of the Pixel by designing some really blue jeans too.