The Samsung Galaxy S9 and S9+ are here: Awesome cameras, dazzling bezel-less design, and power to match
18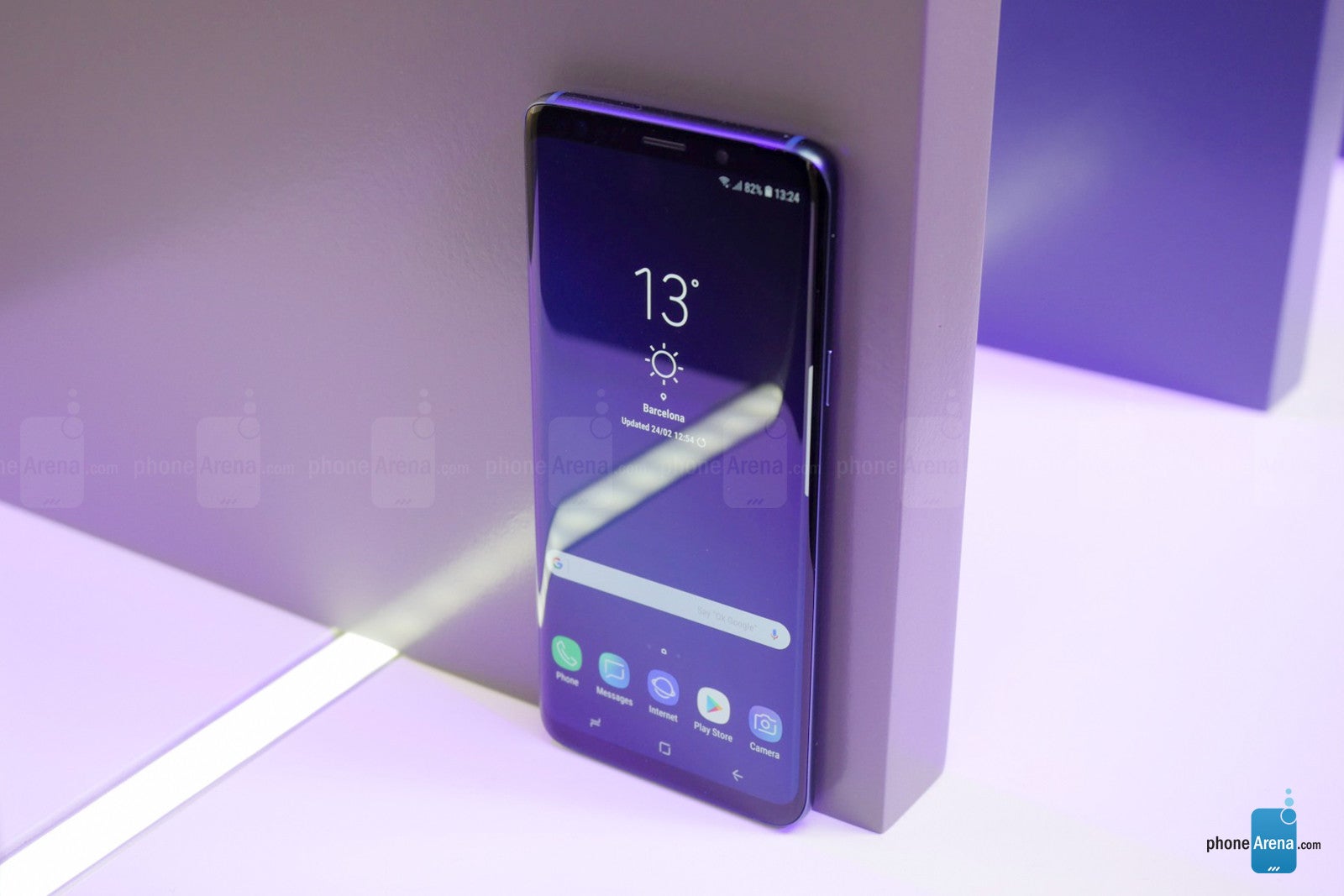 After months of speculation and incessant leaks, Samsung's latest pair of flagships, the Galaxy S9 and Galaxy S9+, are finally official. Seeing as how the S8 and S8+ were a running success for the company and set the bar quite high, the new entries in Samsung's S-lineup strive to embody everything that made last year's models great, all the while building upon the foundation to improve in meaningful ways.
At a first glance, not much has changed since last year in terms of size and design, with the S9 and S9+ boasting familiar bezel-less facades, accentuated by the same, ultra-tall, Super AMOLED Infinity Displays that made the S8 and S8+ stand out in 2017. In fact, he biggest design changes in the new flagships come in the form of a slightly slimmed down bezels, and a relocated fingerprint scanner on the back, both of which are welcome decisions on Samsung's part.
Unsurprisingly, the Galaxy S9 and S9+ are more of a refinement of an already established and successful formula, rather than the major paradigm shift that were their predecessors. Not that this makes them any less impressive. Quite the contrary, in fact. The Galaxy S9 and S9+ feature more refined design, beefed-up hardware, deeper and smarter AI integration through Bixby, and, of course, vastly improved cameras with variable aperture and super slow-mo video recording at close to 1000 frames per second.
So, let's have a quick look at all the stand-out features of the Galaxy S9 and S9+.
Dazzling bezel-less design and horsepower to match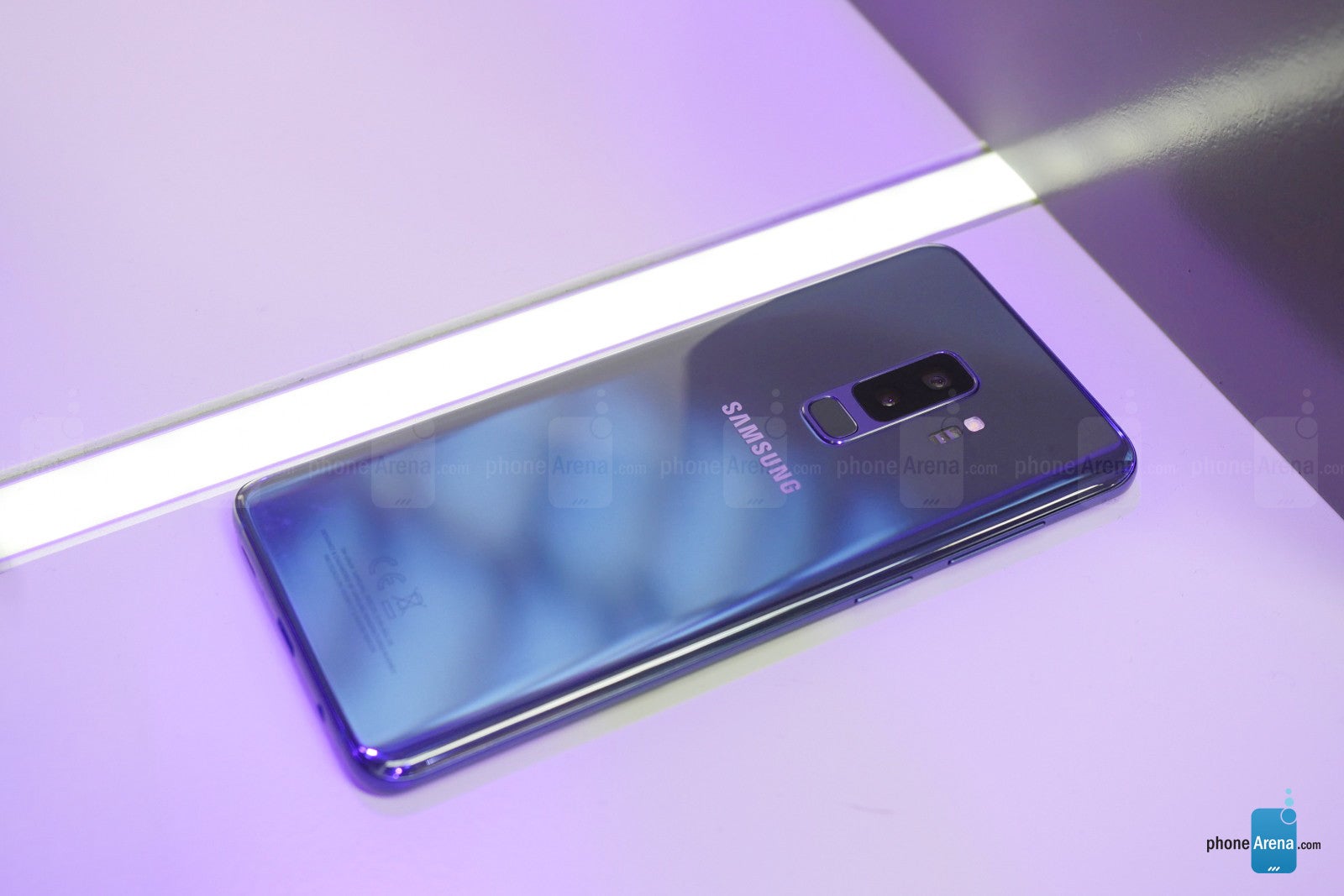 Slim bezels and curved Infinity Displays are again the defining features of Samsung's 2018 S-series lineup. The Galaxy S9 and S9+ both feel good in the hand and exude the premium feel that you'd expect to come with the higher price tag Samsung is asking for this year. The bottom bezel has been slimmed down a hair, while the fingerprint scanner has been moved beneath the camera, so as to prevent accidental smudging of the lens. Albeit not a drastic change, the relocated fingerprint scanner results in better overall usability and we found the new positioning to be more convenient and equally easy to reach with both hands.
As far as looks go, when you hold either the S9 or S9+ in your hand, you get that nice illusion that the side bezels are not there, which is a result of Samsung's use of curved displays. The screens on the Galaxy S9 and S9+ gently curve at the edges end bleed into the metal side frame. This same curvature is mirrored on the handsets' glass backs, which creates a pleasant, cohesive look. Another minor change when compared to last year's models are the less rounded corners on both devices. It's not quite Note 8 levels of rectangular, but it's somewhere between the S8 and Note 8, in terms of how rounded the corners are.
Display & Hardware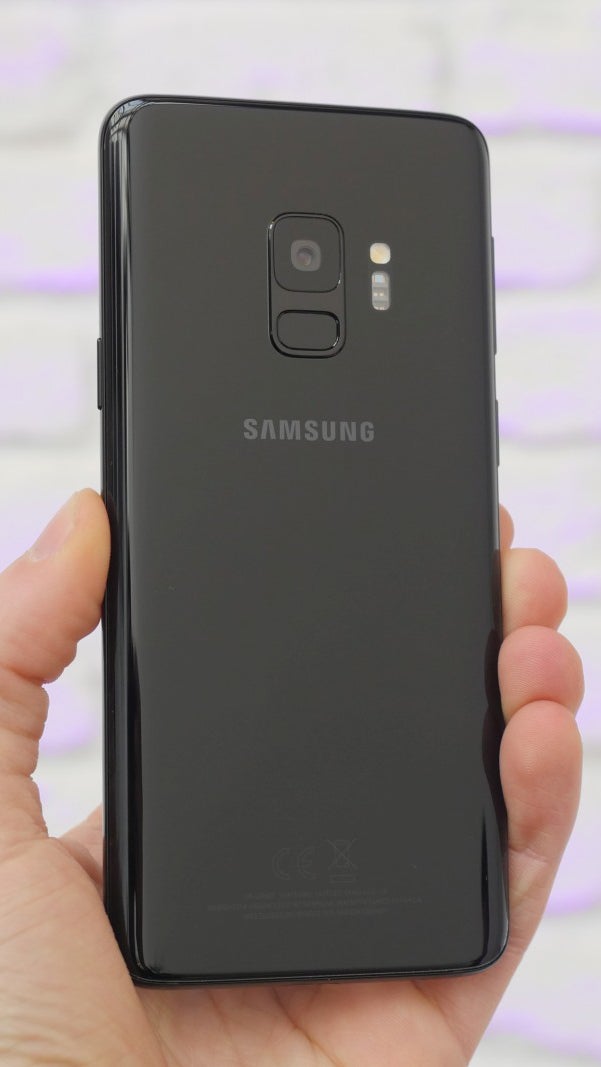 The Galaxy S9 and S9+ are outfitted with 5.8" and a 6.2" displays, respectively – same sizes as last year. The tech hasn't changed either – both are vibrant, HDR-ready, Super AMOLED panels with a resolution of 1440 x 2960 pixels. However, Samsung says it's using a new type of coating on the glass on the front, so the new screens may look somewhat more dynamic and punchy to the naked eye, thanks to even deeper blacks, but the difference shouldn't be too big.
On the inside, the Galaxy S9 and S9+ are powered by a top-of-the-line Snapdragon 845 CPU, paired with 4GB of RAM in the S9 and 6GB in the S9+. Both feature a 3.5mm jack and are IP68-rated to boot, making them dust- and water-resistant. One area where Samsung doesn't introduce anything new is the batteries. The new flagships have the same 3000 and 3500 mAh batteries that powered the Galaxy S8 and S8+ last year.
Aside from a 3.5mm jack, the S9 and S9+ now also sport stereo speakers, one being bottom-firing, and the earpiece doubling as the other. Samsung says the new speaker configuration produces sound that is on average 1.4x louder than what the S8s were capable of. And just like the earbuds that came boxed with last year's models, the speakers of the S9s are "tuned by AKG" and also support Dolby Atmos.
The camera, reimagined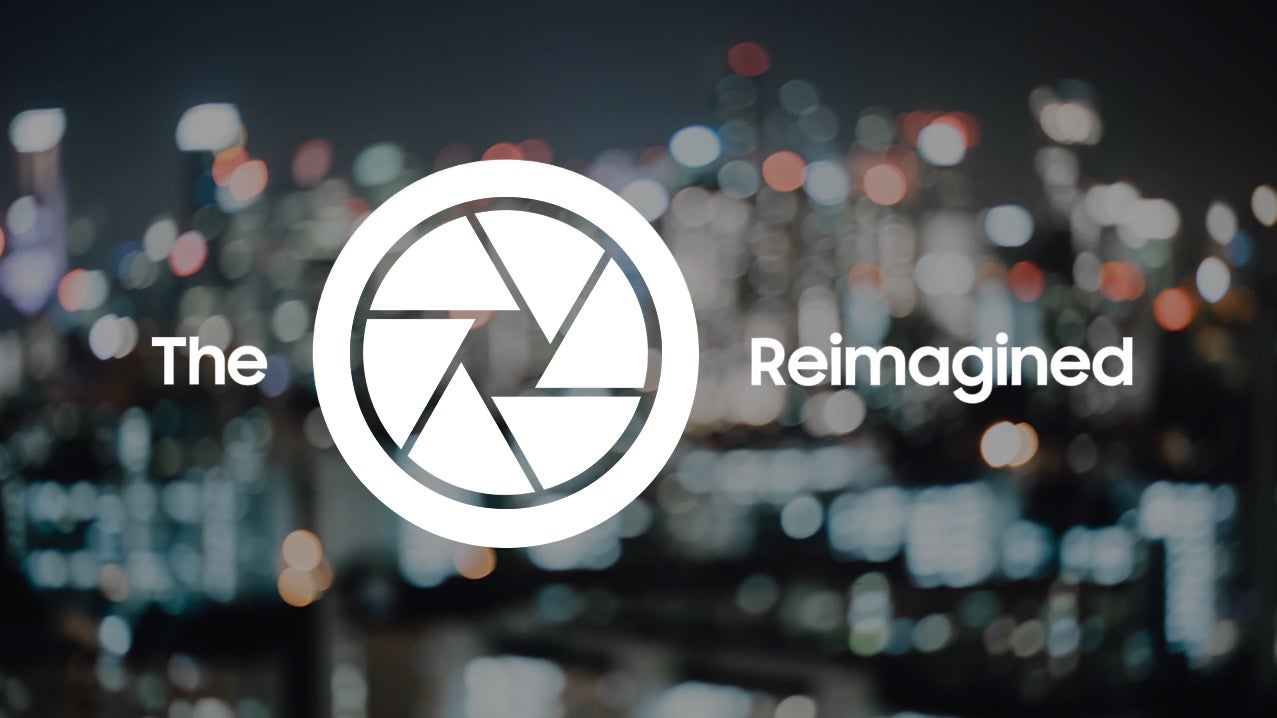 So, one of the biggest stand-out features of the Galaxy S9 and S9+ are the improved cameras, now capable of super slow-mo video recording and equipped with variable apertures. Much like the S8, the Galaxy S9 features a single-lens camera setup, while the S9+ is equipped with a Note 8-style dual-camera system that combines a regular lens with a telephoto shooter for lossless optical zoom and better portraits. The big new feature here is the variable aperture, which can be found in the S9's camera and the main, wide-angle shooter on the S9+.
The two-step variable aperture goes from f/1.5, down to f/2.4, which comes in handy when shooting slow motion video or stills at night. When you're shooting in a dimly lit environment, for example, the aperture opens to let more light in, so you can shoot at a higher shutter speed and not worry about blurring your photo. This feature is also important for recording high frame rate videos, since the camera shutter needs to operate at an extremely high speed, which results in less light captured by the sensor. This makes shooting slow-mo videos in darker environments an exercise in frustration, especially when it comes to smartphone cameras. So a wider aperture is always welcome in scenarios like this.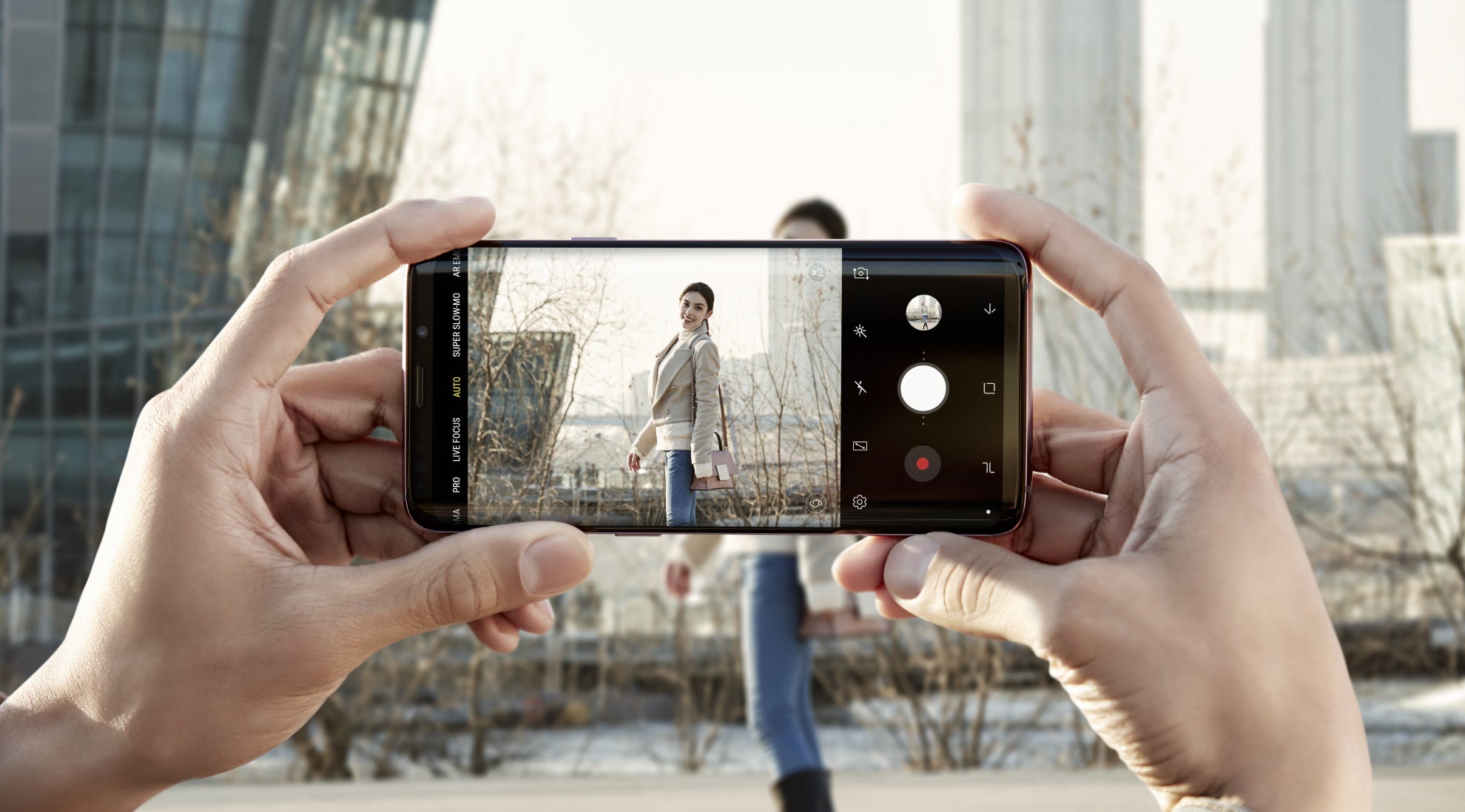 But then why didn't Samsung just go with a fixed f/1.5 aperture, instead of a variable one? Well, there's a good reason for this. You see, stopping down the aperture a bit can lead to improved all-around sharpness throughout the frame, which is good for daytime shots. When the environment is not well-lit, a camera with a fixed aperture is forced to rely on ISO and shutter speed controls to ensure proper exposure of the scene. However, with Samsung's variable aperture, the Galaxy S9 will be able to switch between f/1.5 and f/2.4, depending on the scene, which
should
deliver better shots in low-light, but also sharper photos in well-lit environments, in theory at least. Think of it as a feature that offers an extra bit of flexibility when using the Galaxy S9's camera.
Super slow-mo video recording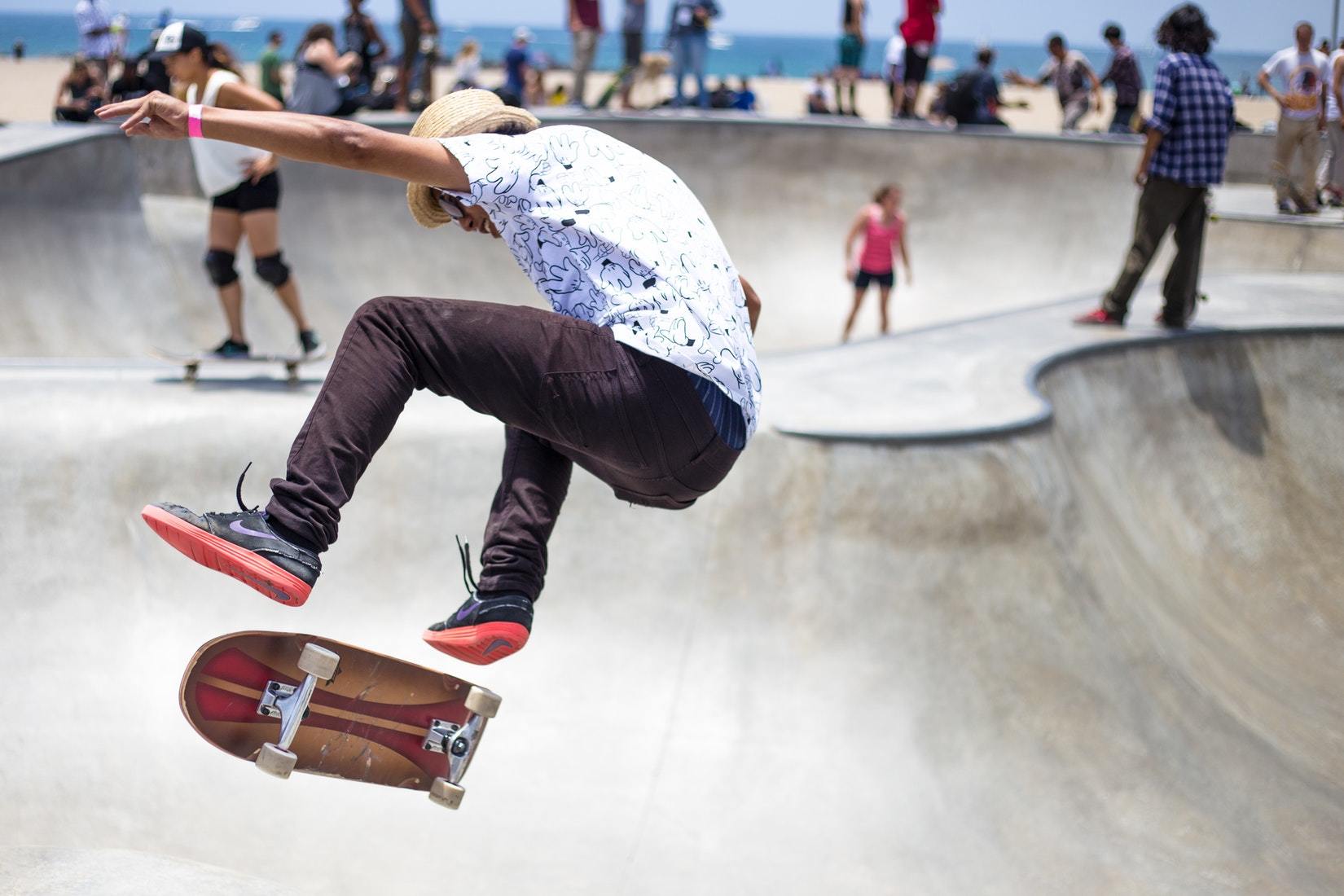 The so-called super slow-mo video recording is another stand-out feature of the Galaxy S9 and S9+. It allows users to record video in up to 960fps for a fraction of a second (0.2s to be exact), which is then stretched to 6 seconds to create a slow motion effect. Slow-mo is available at 720p resolution, much like on the Xperia Premium XZ, although the S9 and S9+ are capable of automatic motion detection, which picks appropriate part of the clip in slow-motion without you having to do almost anything.
This eliminates much of the frustration of catching a split-second of fast action on camera that Sony's implementation caused. And if you're not happy of the automatic slow-mo detection, you can always adjust it manually from the Gallery app. Other than that, the produced slow-motion clips can be shared normally, shared as GIF, or if you're particularly proud of your creation, you can set it as a lockscreen wallpaper, which play every time you wake the phone up.
AR Emoji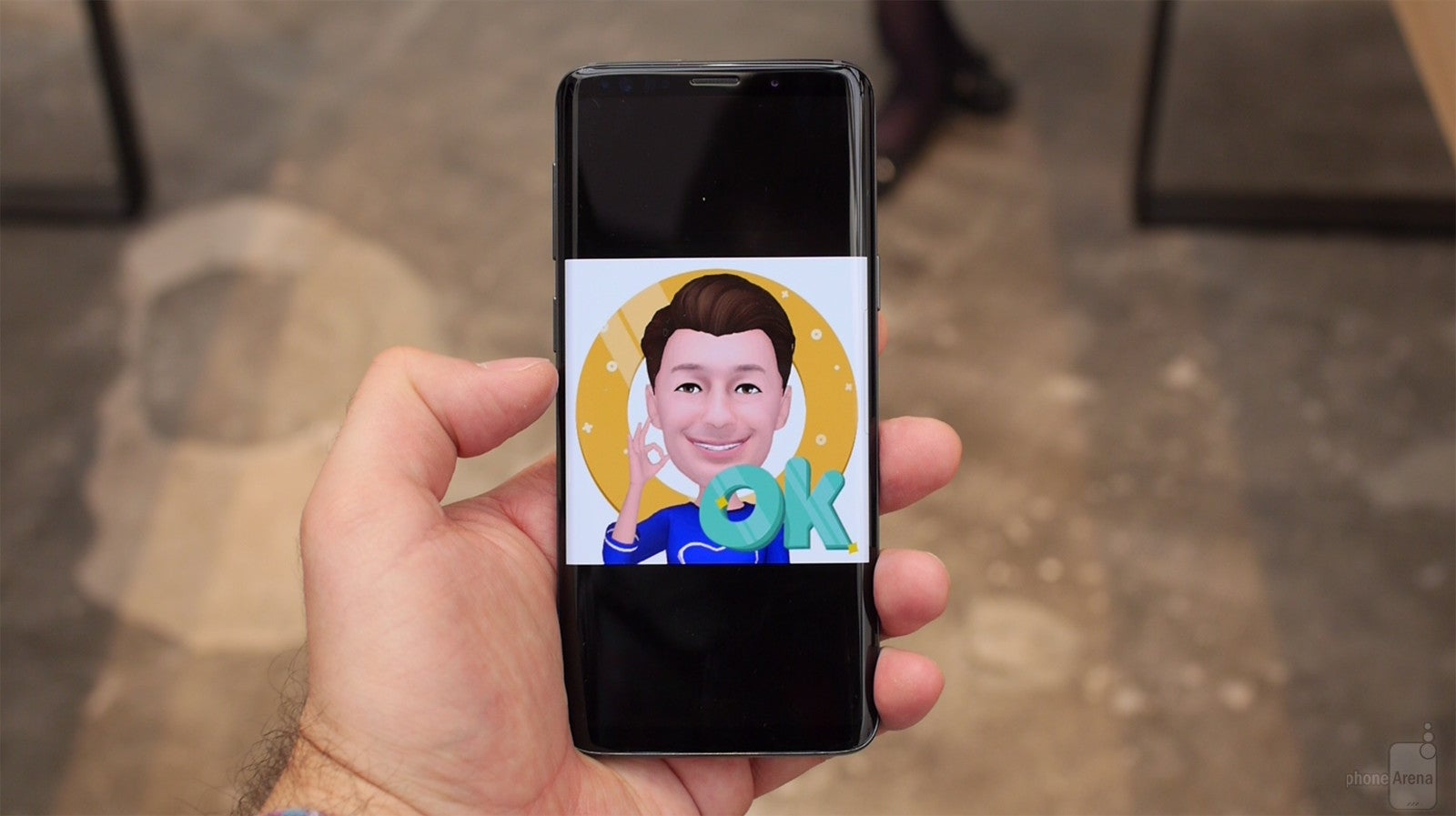 As is the trend these days, the front-facing cameras on the Galaxy S9 and S9+ can do what Samsung is referring to as "AR Emoji", which are basically 3D avatars made to look like the user. The process is simple – you just snap a pic of yourself and then the phone generates an avatar. If you're not happy with the digital approximation of yourself, you can always adjust it to make it look more like you. What's cooler is that once you set up your 3D avatar, the S9 automatically generates animated emoji stickers based on it and makes them accessible through the keyboard so you can send them as stickers in different messaging apps.