Refurbished Galaxy S8 and S8+ are on sale at Woot for some crazy low prices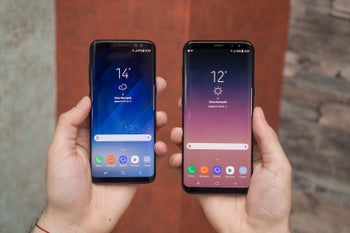 Almost two years in, the
Galaxy S8
and
S8+
can still be extremely appealing for smartphone buyers that understand exactly what they're getting here. These are obviously not on par with the
most recent high-end releases from Samsung
or other brands (not to mention
next-gen flagships around the corner
) in terms of processing speed, camera performance, or battery life.
What
is
the right price to pay for an early 2017 hero device with a Snapdragon 835 SoC and a single 12MP rear-facing shooter? No one can say for sure, but $279.99 sounds like a solid bargain.

Since Samsung currently charges $500 for an unlocked Galaxy S8 after a $100 discount, you can probably imagine these aren't brand-new units on sale at 280 bucks through Woot. Instead, you're looking at refurbished devices exhibiting a "moderate level of wear & tear including (but not limited to) scratches, dents, and dings."
That's... certainly not ideal, but as the Amazon subsidiary explains, the phones have also been "tested to be in full working condition", so the imperfect physical appearance is their only major flaw.

Woot even throws in its own 90-day limited warranty for some extra peace of mind, and if you really don't like how the refurbs look, the retailer's return policy allows you to "return most purchases within 30 days of delivery for a full refund."
Naturally, $279.99 will buy you a "regular"
Samsung Galaxy S8
with a 5.8-inch screen, while the
6.2
-inch
Galaxy S8+
costs $299.99 for the next few hours only. You can choose between Arctic Silver and Midnight Black hues for the GSM-only S8, with the
Galaxy S8+
available in silver, black, and Orchid Gray color options in both GSM-only and Verizon unlocked variants.