Those leaked Galaxy S10 prices are misleading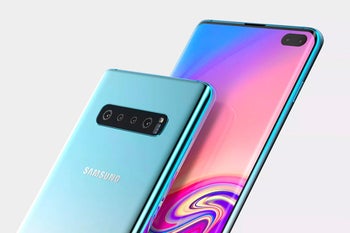 The
prices for the upcoming Samsung Galaxy S10 series have leaked out
and they seem astronomical.
But don't get fooled: these are not the prices that customers in the United States will be paying, not even close. And here is why.
First of all, we have to keep in mind that the prices that have leaked are for Italy, so they are listed in euros and they include the huge 22% value added tax in that country. Secondly, because of that high VAT rate and other local factors, prices for last year's S9 in Italy were 50 euro more expensive than all throughout the rest of Europe. Last but not least, Samsung is usually offering many deals and offers specific to the US market that never arrive to Europe.
In simple terms this means that a price inflated with a 22% value added tax and a bunch of other additions should NEVER be simply converted to US dollars. It's not how this works.
With this in mind, here are the leaked prices:
Galaxy S10E (aka Lite): 779 euro for 4GB RAM/128GB storage
Galaxy S10: 929 euro for 6GB RAM/128GB storage, 1179 for 8GB RAM/512GB storage
Galaxy S10 Plus: 1049 euro for 6GB RAM/128GB storage, 1299 euro for 8GB RAM/512GB storage, 1599 euro for 12GB RAM/1TB storage
Okay, so a base price of 929 euro for the S10 converts to more than $1,050 US dollars! That's outrageous.
Except, that's not going to be even close to the
real price
of the S10 in the United States.
To understand the real price, it's much better to look at the price increase from last year's model. And that amounts to just 30 euro, or about $35 US dollars, which is a modest increase while Samsung provides double the storage in the 2019 models.
So considering that the
Galaxy S9
official release price in the United States stood at somewhere around $800 (that was the full retail price at carriers like AT&T, Verizon and Sprint) and the S9 Plus cost around $900, we expect around a $50 price hike.
What will be the real S10 prices in the US?
So our expectations for launch date prices for the Galaxy S10 and the S10 Plus in the United States are the following:
Galaxy S10: from $850 for 6GB RAM/128GB storage
Galaxy S10 Plus: from $950 for 6GB RAM/128GB storage
One thing we are certain is that you cannot just take the leaked prices in Europe and convert them to US dollars, so don't be misled by such conversions. And while the S10 will still be a very expensive premium phone, its prices will not be as ludicrous as you might assume.