Save $200 on the Galaxy Note 8 with this awesome Amazon deal
13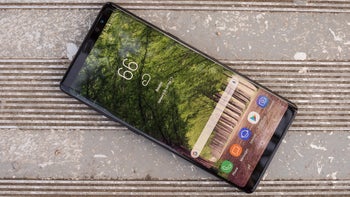 As the launch of the Samsung
Galaxy Note 9
draws closer, its predecessor—the excellent Galaxy Note 8—is enjoying a fair number of sweet discounts. Or rather, people in the market for a powerful phablet are enjoying them. And here's yet another great bargain – a new offer from Amazon brings the price of the Note 8 from the usual $949.99, down to $749.99. That's a %21 discount.
The
Galaxy Note 9
is expected to be unveiled in August, so naturally, you're going to see the price of the Note 8 fall leading up to the reveal. If you've been on the fence about Samsung's excellent phablet, and are not willing to shell out the $1000-or-so that the Note 9 will likely go for, now may be the perfect time to snag an unlocked
Galaxy Note 8
from Amazon.
This deal is for the US version of the Samsung Galaxy Note 8 (Midnight Black and Orchid Gray) and includes US warranty for the device.
ALSO READ: