Samsung Gear S4 to come in a new color
2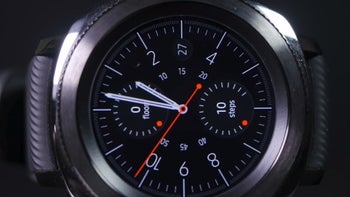 Samsung Gear
S4 (a.k.a the
Galaxy Watch
) is the long-anticipated successor to the popular
Gear S3
smartwatch, and it is fast approaching,
according to the latest reports
.
We already know quite a bit about the Gear S4, such as the fact that it may not actually be called 'Gear S4', but rather
'Galaxy Watch'
, and that it will likely be available in
two sizes
at launch, much like the
Apple Watch
.
As was the case with previous Samsung smartwatches, the company is expected to launch two versions of the Gear S4 – a sportier Frontier model and a more traditional Classic version to cater to different tastes. What we just learned, however, is that the Classic model will likely be available in a new color.
Up until now, Samsung watches have mainly been either black or silver, but according to anonymous sources familiar with the matter, cited by
SamMobile,
the Gear S4 Classic will also be available in gold. According to the report, the sporty model may only be available in black, while the classic model will be available in silver and gold.
This will mark the first time Samsung launches a smartwatch in three different colors. If previous rumors are to be believed, the Gear S4 may offer an unprecedented level of variety with its different size and color options. The long-awaited successor to the Gear S3 may be just around the corner, with a rumored reveal set for August and coinciding with the unveiling of the Note 9.
ALSO READ: