Samsung Galaxy Book S is a new breed of laptop powered by a Snapdragon processor and LTE
11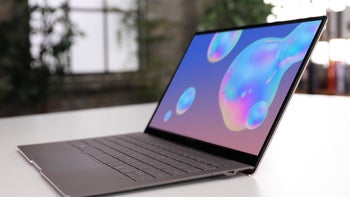 Samsung just announced a new laptop – the Galaxy Book S. Ditching the 2-in-1 design of Samsung's recent efforts in the field, the Galaxy Book S has no detachable keyboard and is more in line with traditional laptops, looks- and functions-wise. This, however, doesn't mean that it is a step back in terms of portability and doing work on the go. Quite the contrary, in fact, as the Galaxy Book S can turn on instantly, at a tap of a button—just like a smartphone or a tablet—and also features LTE connectivity.
The Galaxy Book S has a simple (yet hard to accomplish) goal – to be portable and quite, to run constantly cool, and to let you do work and connect to the cloud anywhere and everywhere. To achieve this, Samsung has equipped the laptop with the Snapdragon 8cx – Qualcomm's new 7nm PC platform that's made to power ultra-thin, fanless portable computers.
The Snapdragon 8cx aims to marry the best aspects of using a mobile device (like touch-to-wake for instant access to the OS) with the increased power of traditional computers. We've already seen benchmarks of the SD 8cx running as fast as an Intel Core i5, which are very reassuring results for a discrete platform made to power fanless computers.
Building on the idea of bringing the best of the mobile world to a traditional laptop form factor, the Galaxy Book S also has a Nano SIM slot for LTE connectivity.
Elegant, quiet, and cool (literally doesn't run hot)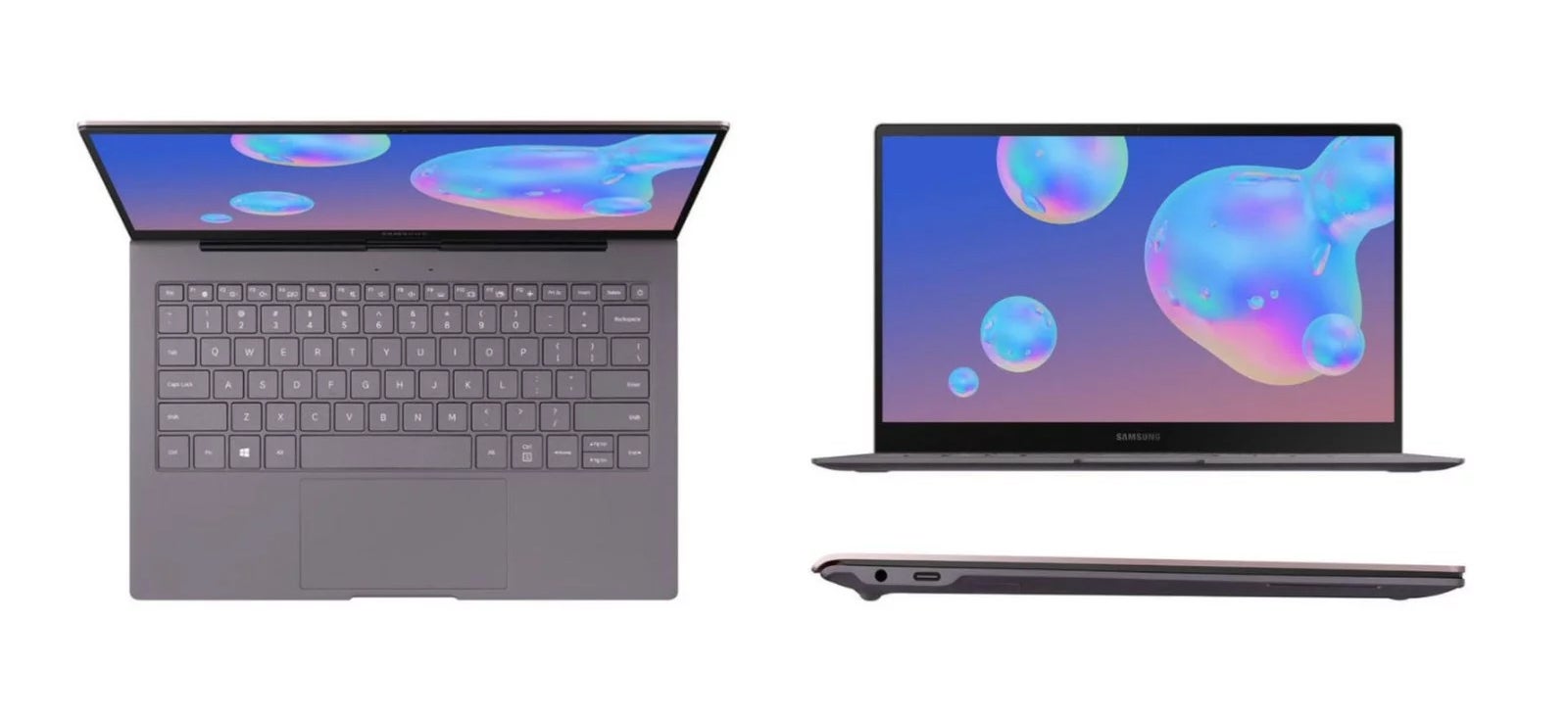 The chipset that powers the Galaxy Book S was designed to be quiet, to not get hot, and to fit into extremely thin devices, all the while delivering a punch that's comparable to competitive platforms. The Galaxy Book S seems to be the perfect candidate for the debut of the Snapdragon 8cx, as it is very thin and made for serious work, and not just entertainment.
The laptop has a 13.3-inch display with 10-point multi-touch that's encased in an elegant (and sturdy) anodized aluminum frame. It is also very light, weighing in at just 0.96kg (33.863oz), which makes carrying it around all day effortless. But speaking of carrying the Galaxy Book S all day, how long does the battery last?
Long-lasting battery life
Samsung makes a number of bold promises with Galaxy Book S that just can't be fulfilled without a respectable battery life. Thankfully, the laptop is equipped with a 42Wh battery, which may not sound like much, but Samsung says it's capable of delivering up to 23 hours of continuous video playback with a single charge! To ensure that you're getting the power you need, and to save battery, the Galaxy Book S constantly optimizes performance depending on the task at hand.
Of course, battery life is going to vary, depending on the brightness of the screen and what you are doing. Playing a demanding game on maximum brightness will drain your battery much faster than photo editing, for example. Still, the numbers that Samsung is citing do sound promising, and the Galaxy Book S is likely going to have solid battery life, considering the goals it has.
The best of two worlds
The Galaxy Book S may be always-on and always connected like a smartphone, but it actually runs full-fledged Windows on it. It has a fingerprint scanner and Windows Hello works with it (and the camera for face unlock) to let you unlock the device instantly.
Running Windows opens a lot of doors (ahem) for on-the-go productivity, but it would be nothing if the device didn't have the muscles to back up these ambitions. Thankfully, the Galaxy Book S is powered by the octa-core 7nm Snapdragon 8cx, backed by 8GB of LPDDR4X RAM, and a microSD slot that lets you expand the internal memory (either 256GB or 512GB) with up to 1TB.
As far as connectivity goes, the Galaxy Book S supports Bluetooth 5.0, has built-in GPS, two USB Type-C ports, and a headphone jack.
Galaxy Book S will be available in two shades, Earthy Gold and Mercury Gray, beginning this fall in select markets. Pricing information is yet to be revealed.
| | Galaxy Book S |
| --- | --- |
| OS | Windows 10 Home/Pro |
| Display | 13.3'' FHD TFT (16:9) | 10-point multi-touch screen |
| Body | 305.2 x 203.2 x 6.2-11.8 mm, 0.96 kg |
| CPU | Qualcomm Snapdragon 8cx 7nm 64-bit Octa-core processor (Max. 2.84 GHz + 1.8GHz) |
| Memory | 8GB RAM (LPDDR4X) | 256/512GB + MicroSD slot (up to 1TB) |
| Camera | 720p HD |
| Battery | 42Wh (typical) | Video playback: Up to 23 hours |
| Network | LTE Cat. 18 | Nano SIM |
| Connectivity | Bluetooth v 5.0, USB Type-C, Location (GPS, Galileo*, Glonass, BeiDou*) |