Users report an interesting glitch in Samsung's One UI 3.0, but it has an easy fix
9
UPDATE: While Samsung has yet to officially address this issue, many users report that the bug has an easy fix. All you need to do it take a quick trip into the app settings.
In order to get the battery stats to show up properly, you'll need to go through the following process:
1. Enter Settings, then Apps.
2. Select the 'Samsung Device Health Manager Service' app. If the app doesn't show up immediately, make sure the 'Show system apps' option in on within the Apps submenu.
3. Once you're inside the 'Samsung Device Health Manager Service' app settings, hit 'Storage'.
4. Click 'Clear data' in the bottom-left side of the display. Confirm the deletion, then exit the Settings app.
Technically, this will delete all the records of battery usage currently on your device, but since the bug renders them invisible, it sounds like a fair trade. If all goes well, the phone will start logging and correctly displaying your battery usage.
If this sounds like too much work, you can always wait until Samsung rolls out a software update or patch to fix it automatically. It's not surprising to see at least one bug with a software redesign, especially with one as major as One UI 3.0, but since the issue is relatively minor and simple, it shouldn't be long before an official fix becomes available.
The original article follows.
***
Samsung has rolled out its updated One UI 3.0 skin to many of its devices in the past few weeks, but it seems that a puzzling bug has emerged as we enter the new year.
As the folks over at
GalaxyClub
reported, a minor software issue in which the battery and charging statistics appear blank since the turn of the year. The glitch seems to affect a number of Samsung devices running Android 11 and One UI 3.0, including the flagship Galaxy S20 and Galaxy Note 20 family. The issue reportedly also extends to older models in Samsung's lineup, like 2019's critically acclaimed Samsung Galaxy Note 10 and last year's foldable Galaxy Z Flip.
Battery statistics are available on most modern Android devices under Settings, and this particular feature is one of the parts of Samsung's custom UI revamped to show extra insight into your usage cycles and charging times. This, of course, requires your device to collect and process data based on your actual usage.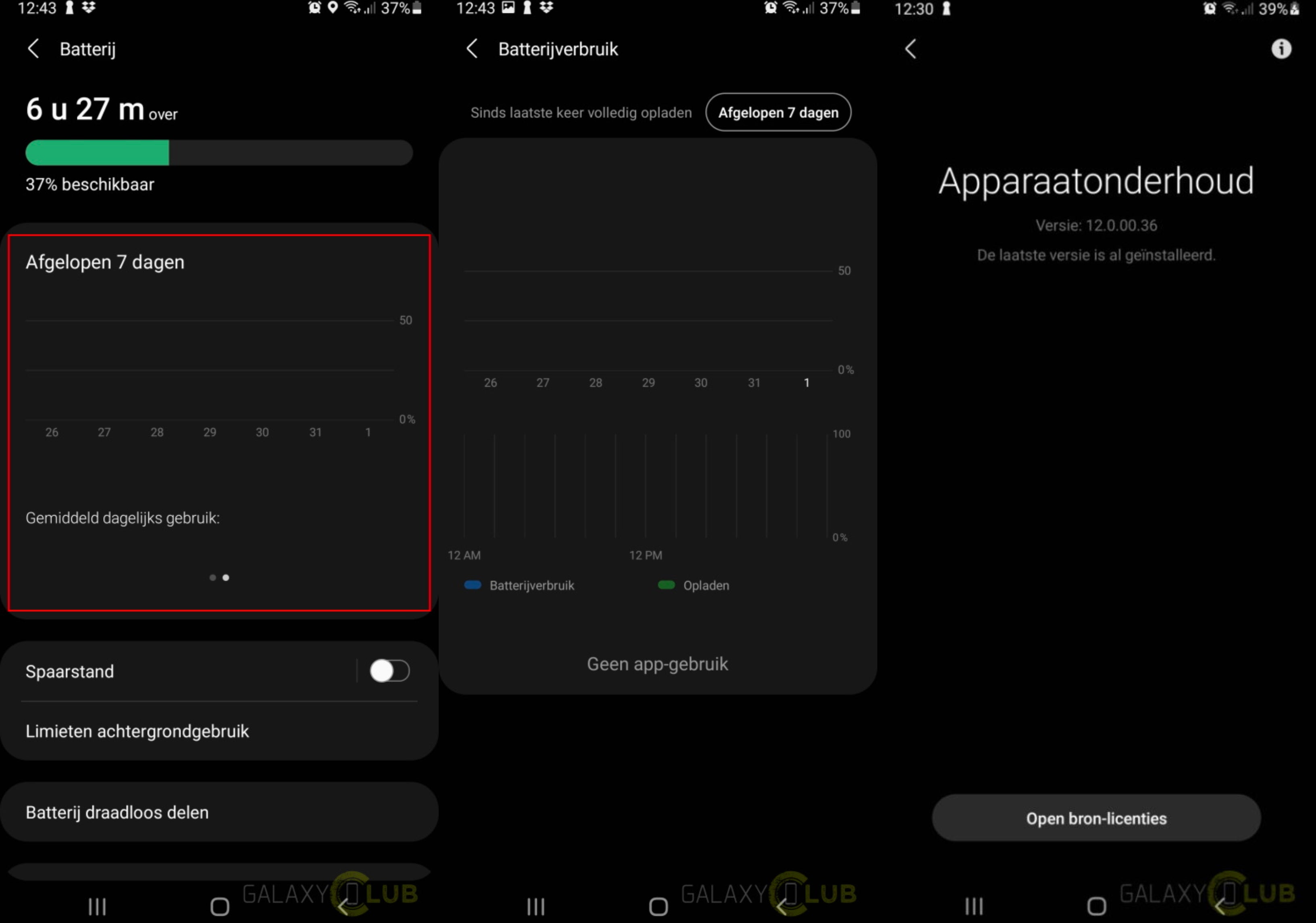 The battery stats are oddly empty on One UI 3.0 (photos courtesy of GalaxyClub)
Unfortunately, many users are reporting that the menu appears blank. The only data to appear are the basic metrics, such as how long your phone will last before it needs another top-up or how long the before the phone is fully charged if currently charging. Normally, the app should offer additional information based on when and how you use the device as it logs and processes the data over the long-term for a more accurate and insightful analysis of your overall usage patterns. All this extra info is completely (and conspicuously) blank.
It's not currently known exactly what causes or triggers the issue, or exactly which smartphone models and software versions are affected. Samsung has yet to officially acknowledge the issue, but it isn't a major bug, thankfully. Hopefully, the tech giant will release a software update to address the problem soon. In the meantime, read more about our take on the best and worst of
One UI 3.0's new features in our full review
.
Do you have a recent Samsung device running One UI 3.0, and if so, have you seen the bug appear?