Do you prefer a pop-out camera or a notch?
39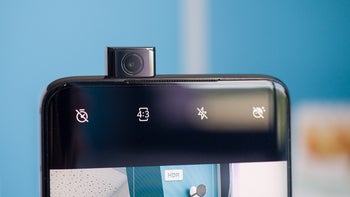 In the past couple of years, the war on the bezels has caused some severe casualties — our screen real estate. Yeah, in their attempt to make a phone's frame as thin as possible the manufacturers found themselves hard-pressed to fit selfie cameras on their phones' fronts. So, The Notch was born… and the Punch Hole followed. Basically, these are small cutouts in the display that hold the front-facing camera and other sensors they might need.
Many users didn't mind the cutouts or at least learned to live with them. Others still hate them with a passion. So, phone makers kept working on other solutions. The slider phones came first — the phone's screen can be manually pulled down to reveal a selfie camera behind it. These are kind of cool and an odd mix of flip phone nostalgia and futuristic smartphone design… but they do have their drawbacks, like collecting more lint than a velcro sticker in a washing machine and proving hard to make water-resistance work.
Then, we got the super-cool, mechanized pop-out camera. First, it was the Oppo Find X that debuted with such a feature… now, we have it on the OnePlus 7 Pro. Basically, whenever the phone needs to use the selfie camera (when using face unlock or taking a selfie), a mechanized tray pops up and reveals the lens. When it does its job, it goes back in and patiently waits to be summoned again, like a well-trained retriever.
And woosh — with that magical technology, we get all-screen phones that have no notches, cutouts, holes, or whatever else. Just a super-thin bezel and a big display up front. Pretty cool, eh?
Of course, the mechanical tray still has some drawbacks. For one, durability and lifespan are still a bit of a concern. Yes, the manufacturers insist that the devices have been stress tested and everything will be just fine, but hey… Samsung said the same about the Galaxy Fold. Secondly, you kind of always need to be aware that this camera will want to pop up when you activate any form of selfie app, from Snapchat to the Insta stories. And it's a bi-i-it slower when activating for face unlock, if that's your thing.
Yeah, the case against the pop-out selfie camera isn't very strong. So, we thought we'd get the discussion running. Do you actually prefer a cutout in the display or a pop-out selfie camera and a perfectly unscathed screen?