Vote now: Do you own a VR/AR headset?
11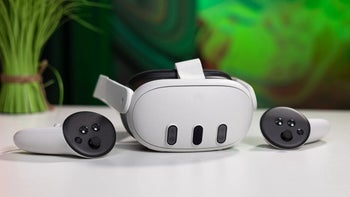 Apple may or may not be gearing up
to release its
Vision Pro
headset early next year, but it seems that the market is slowly taking off. We've been waiting for the VR revolution for quite some time, and probably we're going to wait a bit more, but still, things are moving in the right direction.
One of the main problems, in my opinion, was and still is the overall weight and bulk of those headsets. When Google teased its AR glasses back in 2022, I was very excited, as this was a practical design that could actually work.
Sadly, Project Iris is no more. However, there are dozens of startups that are trying the same concept, more or less. I remember taking a pair for a spin at the TCL boot during IFA 2022. Meanwhile, VR or mixed reality headsets are still pretty heavy, and initial reports from people beta-testing
Vision Pro
point to the same conceptual drawbacks.
You need a powerful hardware platform to run these, so you either put such a platform on the device itself or run a cable. Both solutions are far from optimal; there are, of course, wireless systems as well, and they're getting there, but still, things are moving slowly.
And then there's the problem with developing apps and games for these AR/
VR headsets
. Somehow, there just aren't enough cool games and/or apps around. I don't know whether the concept itself is stopping people from widespread adoption or if it's all the issues combined. But today I've decided to count the VR chickens, and I know that it's not spring yet, but whatever. Let's see how many people own a VR/AR headset.
Vote in the poll and share your thoughts on the AR/VR revolution that is taking forever!
Recommended Stories