Police raid funeral home to get fingerprints from a corpse to unlock his phone
18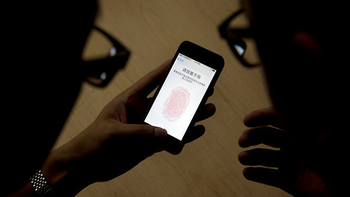 In this day and age, perhaps this story isn't terribly surprising. Let's start at the beginning. On March 23rd, police in Largo, Florida shot and killed 30-year old Linus F. Phillip at a Wawa gas station (Google it). The cops were about to search Phillip when he started to flee in his car. Fast forward to a few days later when a couple of detectives showed up at the Sylvan Abbey Funeral Home in Clearwater with the deceased man's phone. They were taken to Phillip's body and attempted to unlock his handset by putting his lifeless finger on the fingerprint sensor.
It just so happened that Phillip's fiancee was at the funeral home at the same time. Victoria Armstrong, 28, said that she felt "disrespected and violated" by the detective's actions. According to Lt. Randall Chaney of the Largo police, the cops wanted to preserve the data on the deceased's handset to help in the investigation of Phillip's death, and a separate narcotics investigation that involved Phillip. Lt. Chaney notes that the attempt to unlock the phone failed.
Most legal experts say that what the detectives did was legal, and that no warrant was needed since after death there is no expectation of privacy. However, law professor Charles Rose from Stetson University College of Law says that the deceased may not have expectations of privacy, but the surviving family does. "There's a ghoulish component to it that's troubling to most people," the professor said.
This recalls last year's battle between Apple and the Justice Department over the
Apple iPhone 5c
belonging to deceased San Bernardino shooter Syed Farook. The government mishandled the phone and the only way to unlock it was for
Apple to create a new operating system which was dubbed Govt.OS
. Even though ordered by a court to unlock the phone, Apple held fast and refused to create Govt.OS for fear that once it was developed, versions of it would be disseminated. And that would make personal data stored in any iPhone at risk to be stolen. The FBI was looking for names of any co-conspirators and the locations of other targets that Farook might have typed into his phone. Eventually the FBI paid a princely sum to open the handset,
but found nothing of any investigative value
.
"While the deceased person doesn't have a vested interest in the remains of their body, the family sure does, so it really doesn't pass the smell test. There's a ghoulish component to it that's troubling to most people."-Charles Rose, professor and director of the Center for Excellence in Advocacy, Stetson University College of Law
Some 80 miles to the west of Largo in North Florida is Polk County. Last year, in the midst of Apple's refusal to comply with the court order to open Farook's phone, Polk County Sheriff Grady Judd said that if he demanded that Apple open an iPhone and Apple CEO Tim Cook refused,
he would throw Cook in jail
.
Some might consider the use of one's fingerprints to search for evidence involving a police investigation about that person, to be a violation of the Fifth Amendment's protection against self-incrimination. But a trial judge presiding over a landmark case in Virginia ruled that while asking someone for their passcode is a Fifth Amendment violation, obtaining fingerprints to open the same phone is not. The difference is that when a suspect is asked for his passcode, he is giving out information from his mind. Obtaining a fingerprint does not require the suspect to divulge any information.
source:
TampaBayTimes