These paid Android games are now free! Head to Google Play Store now!
3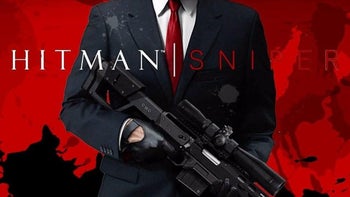 Are you looking for some neat new games to play on your Android smartphone? If that's the case, you might be pleased to hear that several titles that are usually paid are now available for free on Google Play.
This collection features several different genres, so we've made sure to include a video (where available) or gameplay image and a description below each title in order to aid you in the selection process.
Also, make sure to check out the end of sale times for each game next to the respective download link. At the time of writing (March 20th), some of these titles only have a few hours left in their "freebie" period, so it's advisable to download anything that you like fast. Without further ado, let's see what's on the list!
Hitman Sniper
Developed by Square Enix Montreal, Hitman Sniper puts you in the shoes of the notorious Agent 47. There are two modes in the game - Montenegro (the main story mode), and a zombie survival mode called Death Valley.
Montenegro is basically one giant level. There are 10 "top" targets for you to assassinate, but the actual amount of missions you can complete is around 150. Most of these missions involve killing your main target plus extra objectives such as killing characters with accident kills, finishing off a certain amount of guards, achieving a certain score, and so on. The money collected after each mission allows you to buy new weapons or upgrade existing ones. Also, it's worth noting that each sniper has its own set of special abilities, so choosing an appropriate weapon is essential for your progress.
Meanwhile, Death Valley has you protecting a character called Ben, who is trying to repair his car but is being targeted by hordes of zombies. On the Normal and Hard difficulties, there are three waves of zombies that must be killed before Ben gets the car up and running, while the Expert difficulty spawns an infinite amount of waves.
Into the Void is a sci-fi game with lovely graphics and an epic storyline. Earth has been decimated and what's left of the human race is now scattered in search for a new home. Take command of one of the four factions, build your fleet, and dominate the rest.
The combat system in this title features both RTS and turn-based mechanics. It sort of reminds us of Stellaris - you have to perform expeditions in outer space, do tons of research, build new and improved ships through the ship designer, and try to take control of the galaxy. The story mode features a total of 16 missions with an additional 20 side missions included in the mix. Replayability is good here, as each time you can try out a different faction and go for different techs in the quest for space domination.
SUBURBIA City Building Game
Suburbia is a title that has been granted the prestigious Mensa Select Mind Games award. The game challenges you to manage a growing metropolis. Build residential, commercial, civic, and industrial areas like stores, museums, airports, and, of course, suburbs. The market is always changing, so spend your cash wisely. Be careful not to grow too quickly, or you'll lose both income and your reputation. Make the right moves to grow your population and you will emerge victorious!
You can compete against multiple computer players with different personalities and/or your friends. In the single-player campaign, you are tasked with managing real-life cities, each coming with its own unique goals and challenges.
Keep in mind that this is a complex title with a learning curve. There are interactive tutorials that will help you get the hang of the game, but many users have reported that they don't always do the trick. So if you want to learn how to play quickly, we suggest watching the above video.
PUSH
If you're looking for an awesome and absorbing new game to get yourself into, you might want to check out this title. PUSH, a very minimalistic and aesthetically pleasing puzzle game. Your task is to find and push all the unbranded blue square buttons in a given level. The game presents you with various trippy 3D shapes and different buttons to push. For example, pushing the pink circular button will cause a given geometric shape to rotate. Do it right, and you'll be able to reveal the blue buttons hiding on one of its sides. The game is quite relaxing as there are no points, stars, tutorials, or move counters to interrupt your experience.
Fans of JRPG titles will really enjoy Mystic Guardian. This mobile game will induce a feeling that will send you back to the 90s. The creators of this game state that development took a whopping 5 years but the end result was worth it. The atmosphere of the RPG is quite appropriate and nostalgic.
The main story of Mystic Guardian sends you to a fantasy world of steampunk with machinery and alchemy. There are two playable main characters with completely different storylines. There are many secrets and alternate endings that bring a ton on replayability value to the title. You can switch between a total of 7 classes with unique skills that can be permanently learned. There are more than 150 skills at your disposal, satisfying combo attacks, and as much as 60 epic boss battles. If you're craving more action, the Raid mode will have you battling in endless dungeons. You can then see how you compare to the rest of the competitive raid players.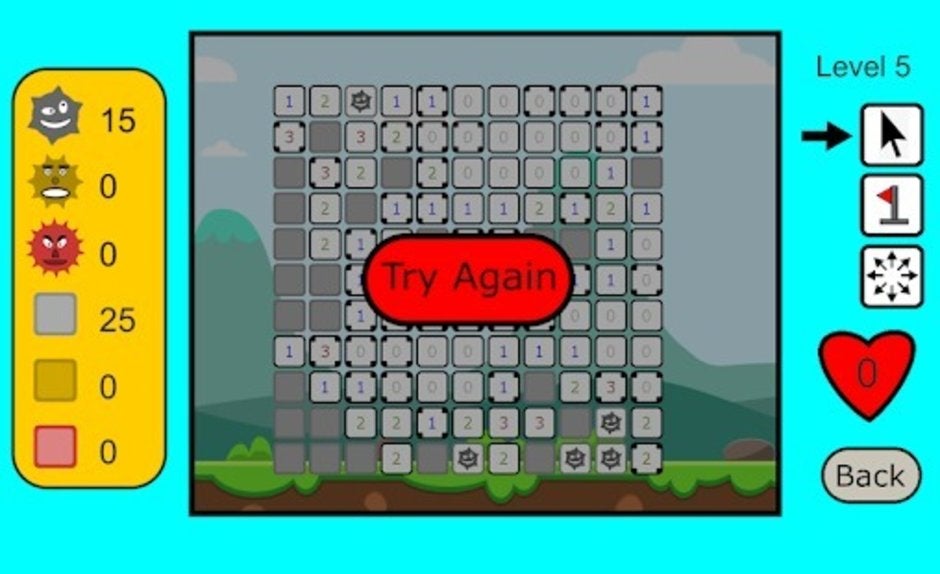 Minesweeper is yet another nostalgia-inducing game that made its way on our list. Due to its Tetris-like popularity, it feels a bit awkward trying to explain the rules of the game. Still, we suspect that some of our younger readers might not be aware of its existence, so let's give it a shot!
The objective of Minesweeper is to clear a rectangular board containing hidden "mines" or bombs without uncovering and detonating any of them. If you see a number popping up on a revealed square, the digit is a representation of the number of mines that are present next to this square. A level is finished once all mines are flagged and no uncovered squares are left on the board.
This version of Minesweeper introduces new mine grades and new tiles which enrich the experience. There are three playing modes - Adventure (a set of predefined levels with ascending difficulty), Classic, and Custom (where you can build levels with your choice of mines and tiles).

Mental Hospital III
Fans of the Outlast series will really dig Mental Hospital III. The story of this first person survival horror game is pretty similar to its more popular counterpart - your character has been offered to record a video of a special forces raid in a psychiatric hospital where secret experiments were supposed to be carried out. Of course, things go sour as soon as the game begins, and your task is to make it out of the institution alive, even if a bit less sane. You can't use any weapons here, so your only option is to run from the nightmares inside while filming them with your camera.
Buff Knight Advanced
Buff Knight Advanced is a 2D Pixel RPG where you're constantly on the move. There are two character classes - a knight who relies on melee attacks and a sorcerer who's ranged. Upgrade your weapon, armor, and character attributes, find multiple artifacts and slay the many monsters over the course of 12 stages of gameplay. Buff Knight Advanced is the official successor to Buff Knight, a critically acclaimed mobile version with more than 1.5 million downloads, and the recipient of numerous awards, such as becoming the #1 paid RPG in Sweden, Japan and Taiwan, in addition to the #1 paid game in Korea.
Infinity Dungeon
Infinity Dungeon Evolution is a good choice if you have some time to kill. The main characters stumble across a dungeon full of various treasures, and there's a bunch of dwarves that are ready to dig the riches up, save for the fact that the place if chock-full of all sorts of monsters. Your objective is simple - kill everything and get the booty.