Getting the "payment request" error when sending messages on the Oppo Find N2? Try this
1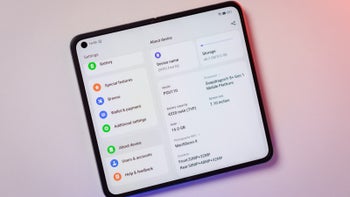 Although currently not sold in the U.S., the Oppo Find N2 and N2 Flip have found success in the U.S. market among users that are not shy to import phones from overseas. However, those users that are currently enjoying this excellent foldable in the states, using the SIM card from carriers such as T-Mobile, are finding that there is one particular annoyance when trying to send non-RCS texts through the Google Messages app.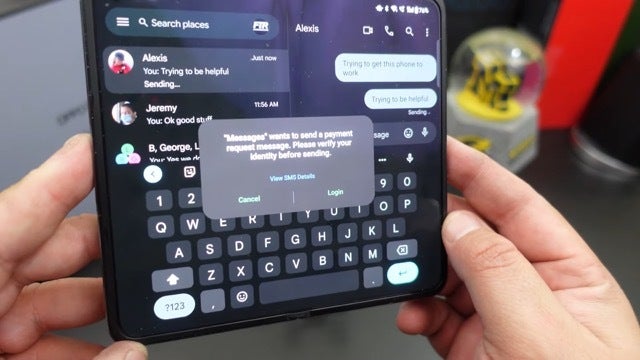 The issue seems to be more prevalent when trying to send SMS messages to iPhone users, or basically anyone who is not using RCS, and ends up in a pop up stating that "Messages wants to send a payment request message. Please verify your identity before sending" with a prompt to log in or cancel. To date, a workaround has been employed by frustrated users which involves closing out of the Google Messages app and switching to the stock messaging app for the text to go through.
Thankfully, a more permanent workaround has surfaced via the
XDA Developers forum
and documented on video by
Forbes Tech Reviews
. This fix involves enabling developer mode and disabling permission monitoring.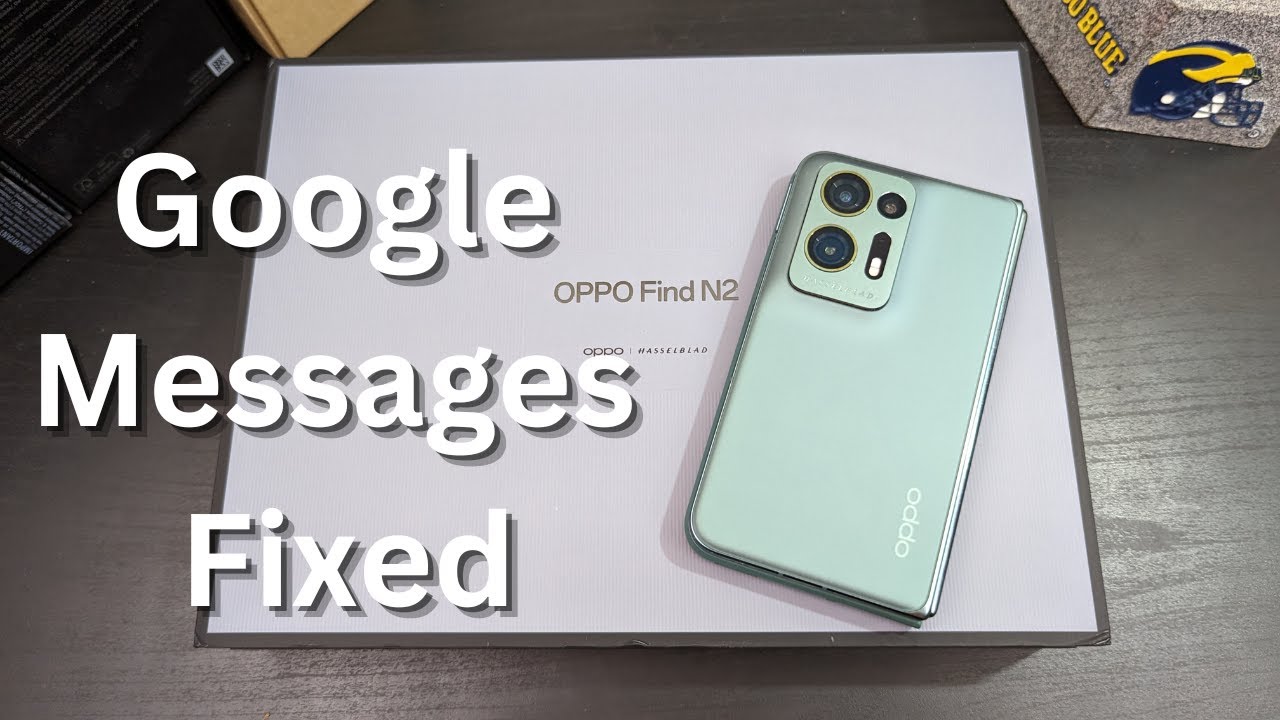 As noted in the video, tweaking this setting will require you to go into the phone's Settings > About Device > Version and then tap repeatedly on the build number. After about 8-10 times, the device will let you know that you are now a developer. Once you have completed this step, you will need to go into Additional Settings > Developer Options and scroll all the way down to the "Apps" section. In here, toggle on the setting that says "Disable permission monitoring."
Users that have tried this trick have reported that the setting remains on even after a reboot, so there is no need to bother with this setting again after turning it on once. Furthermore, this trick works on both the Find N2 and the Find N2 Flip, which both suffer from the same bug.
This is, of course, not a permanent fix or a recommendation from the manufacturer, it is simply a solution found by the community, which has been found to work like a charm if you are comfortable enough to dig into the developer settings. Hopefully, this will prompt a more permanent fix to be released via a software update.
Recommended Stories