Triple A gaming on the Note 10: game streaming to be available on Samsung's new top-tier phone!
3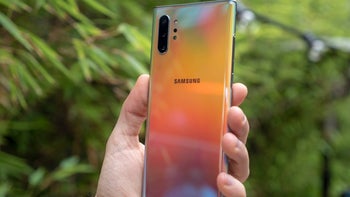 Yesterday, Samsung dropped its hot new duo of phones — the
Galaxy Note 10
and
Galaxy Note 10+
. There's a slew of new features and a focus on integration between Samsung products and Microsoft services. This all starts with the Samsung Notes integration with the Word suite and a brand-new "Link to Windows" feature, which allows you to seamlessly connect the Note 10 to a Windows PC and get notifications, reply to messages, or instantly transfer recent photos straight on your desktop.
What Samsung didn't mention is the new PlayGalaxy Link feature. It will allow you to stream games from your PC right on your phone, so you can pick up a game from where you left off. The link will work over both your home Wi-Fi and cellular connection, so you can literally experience your game library from anywhere, so long as you have a stable connection. Now, that might drive some
5G sales
better.
This is just the beginning, though.
Word on the street
is that the Samsung - Microsoft partnership will result in the ability to stream games from your Xbox library to the phone as well, similar to Stadia. This is just a rumor, but we do know that the team at Redmond is indeed preparing its own game streaming service to rival Google's Stadia. Picking up a strong partner in the face of Samsung makes total sense and yesterday's presentation showed that the two companies are in very good relations, with Microsoft CEO Satya Nadella making a special appearance at the keynote — not to announce anything, but just to say how much they love Samsung.
We'd also like to remind you that Samsung announced a newly optimized Game Booster feature on the Note 10 as well as seamless Discord integration. Obviously, Sammy understands that its "powerusers" are not just business people or creatives, but gaming addicts as well. We are excited to see how PlayGalaxy Link works, though, we are skeptical that it would be lag-less. No other streaming service — not Sony's PlayStation stream, nor Steam's Steam Link — has achieved it thus far.