Multi-touch bug in Android 8.1 will be patched in June
5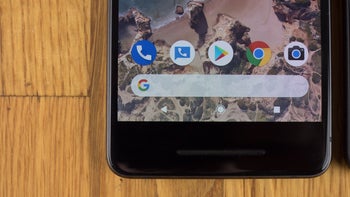 Some Android devices, namely the Google
Pixel 2
and 2 XL, have been plagued by a strange bug since updating to Android
8.1
. It screws the multi-touch capabilities of the device and pressing the screen with two fingers simultaneously could register movements that hadn't even happened. The issue has most presence in games but can be spotted in some apps, too. It's a rather annoying bug and it can definitely ruin your smartphone experience.
There were numerous reports of the bug on the Google Issue Tracker and the company seems to have finally tackled it. A proof of the upcoming fix is found in the Android Open Source Project, where there's a page named "Fix resampling for multiple pointers".
The multi-touch issue apparently came from a resampling issue. Resampling is essentially the process of converting the touches on a screen into commands. When two presses of the screen occurred at the same time, Android would go nuts and send different "coordinates" for those touches, resulting in non-existing actions.
However, users might have to endure the bug a bit more, as Google will not release its fix before June, due to the company's policy regarding security updates and bug fixes, where changes need to be made at least a month prior to the release of a patch. Hey, at least they are fixing it.