Motorola's first-gen Moto G Stylus is absurdly affordable, but you MUST hurry
We may earn a commission if you make a purchase from the links on this page.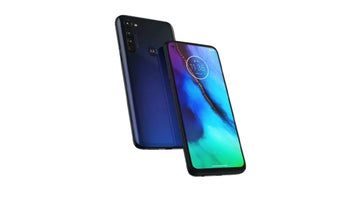 The mid-range Moto G Stylus family might feel like it's been around for ages, but in reality, its first member was unveiled by
Motorola
less than three years ago as a direct rival to the LG Stylo lineup and a low-cost Samsung Galaxy Note alternative.
Surprisingly enough, this first-gen Moto G Stylus has managed to outlive the final installations in both its competing franchises, and although Motorola itself no longer appears to sell the 2020-released 6.4-inch model, you can still buy it brand-new, unused, unopened, and undamaged from at least one trustworthy US retailer.
We're talking about Woot here, mind you, and even if the Amazon-owned company primarily specializes in sales of ultra-affordable refurbished products backed by its own warranties, this particular device includes full 1-year manufacturer coverage... at a seemingly unbeatable price of $99.99.
Coated in eye-catching "indigo", the OG G Stylus available for one measly Benjamin for the next three days at the time of this writing (or while supplies last) comes fully unlocked for unrestricted use on your US carrier of choice while accommodating a generous 128 gigs of data internally.
The rest of the specs are obviously not very impressive by 2023 standards, but compared to the
Moto G Stylus (2021)
, for instance, they're arguably not bad either. Said newer model just so happens to be on sale at a special price of its own directly from Amazon in limited quantities after a 50 percent discount, sporting a larger 6.8-inch screen, packing a (slightly) more powerful processor, and... very few other notable and clear upgrades over its predecessor.
Believe it or not, the cheaper 2020 edition rocks an objectively more premium and robust design, as well as a superior 16MP ultra-wide-angle shooter joining a very similar 48MP primary camera on its back. The smaller 6.4-inch display is not necessarily a disadvantage for fans of "compact" phones, the 4,000mAh battery pretty great considering the above, and the software support, well, similarly bad.
On top of everything, you get a nice little stylus that can definitely come in handy for certain users in certain usage scenarios, and yes, the writing accessory is included in that crazy low $99.99 price. Clearly, this is not the kind of deal that can survive three whole days, so it might be a good idea to pull the trigger ASAP!