it's the little things: Google Play Music ditches swipe-to-delete gesture after user backlash
4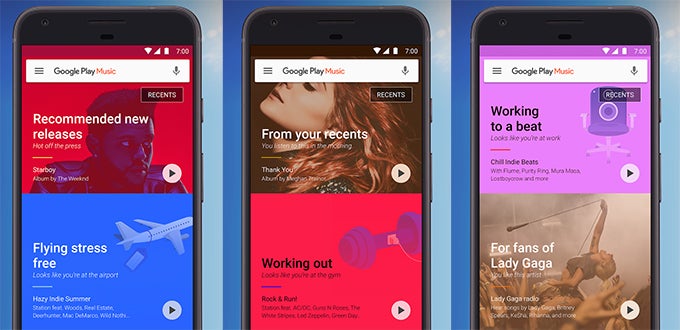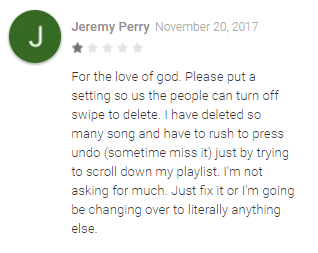 A negative Google Play Music review
A few days after a vocal minority of users voiced their complaints in a Reddit thread, a recent update to the Google Play Music app for Android finally resolved one of the more annoying features of the app that 'allowed' users to accidentally delete songs from by swiping.
Apparently, version 8.5.6542-1.Y of Google Play Music does away with the quite annoying gesture-based song deletion, which has also been a cornerstone of the majority of negative reviews for the app in the Play Store.
What makes things worse is that while the action is theoretically reversible, that sacred Undo button only appeared for a tiny fraction of time, making interaction with it pretty unintuitive - you were more likely to miss hitting it than not.
The notorious gesture was probably intended to provide ease of access for those willing to quickly remove songs from playlists and playback queues, but what could have been a beneficial gesture for many turned out to be a major aggravation for many others. No longer will you get rid of the coveted "Africa" by Toto when you're simply swiping through your favorite playlists.
If you have the app installed, the update should be hitting your device anytime now. Play Music users, how do you feel about the change?