How to enable or disable swipe typing on iOS 13
4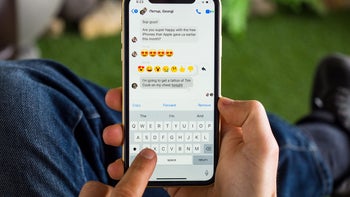 Hey, what do you know — swipe typing is now a thing on iPhones! Yeah, Apple was never big on changing the way its iconic keyboard works — it took all the way up to iOS 8 for the company to allow for 3rd party keyboards to be installed. And even then, many users preferred to stick with the original iOS keyboard because it integrated so nicely and because it has that super-convenient cursor control.
Well, rejoice, as you won't have to be split between either having the cursor control or a swipe type keyboard anymore — in iOS 13, Apple has introduced the so-called "Slide to Type" functionality. Basically, it works just like the good old Swype keyboard from back in 2013 — you slide your finger across the keyboard, making sure to pass through all the letters you wanted to hit, and the AI magically figures out what word you are trying to type. It makes one-handed typing much, much easier, which is why this method has so many fans.
The feature — Apple calls it "Slide to Type" — is enabled by default. If you are looking to disable or re-enable it, here's where you can find the toggle:
Go in Settings -> General -> Keyboard. Find the "Slide to Type" toggle near the bottom and flick it to on / off, depending on your preference.
It's worth noting that Slide to Type doesn't support all languages, at least not yet. So, if you are not a native English speaker, you may not be able to enjoy the new feature when communicating in your language.