Apple's iOS 16.4 beta shows how much battery life is used when a new iPhone 14 Pro feature is enabled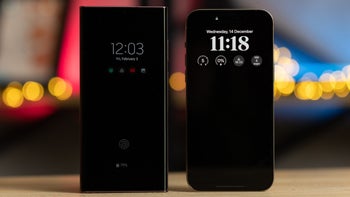 If you own an iPhone 14 Pro or iPhone 14 Pro Max, you can take advantage of Apple's Always-On display (AOD). Instead of completely blacking out from non-use, or when you lock the device, the screen dims and the refresh rate drops to as low as 1Hz. Multiple co-processors in the A16 Bionic SoC are used to keep the display updating while keeping power use to a minimum.
Using the Always-On Display for your iPhone will deplete your battery faster

Still, there is no denying that having the Always-On display enabled is going to do a number on battery consumption. Instead of the display going black, which reduces battery consumption to the bare minimum, the AOD display needs to be fed some power. This has been a matter of some debate. How much more battery power is consumed when the AOD feature is on? The latest iOS beta will answer that question.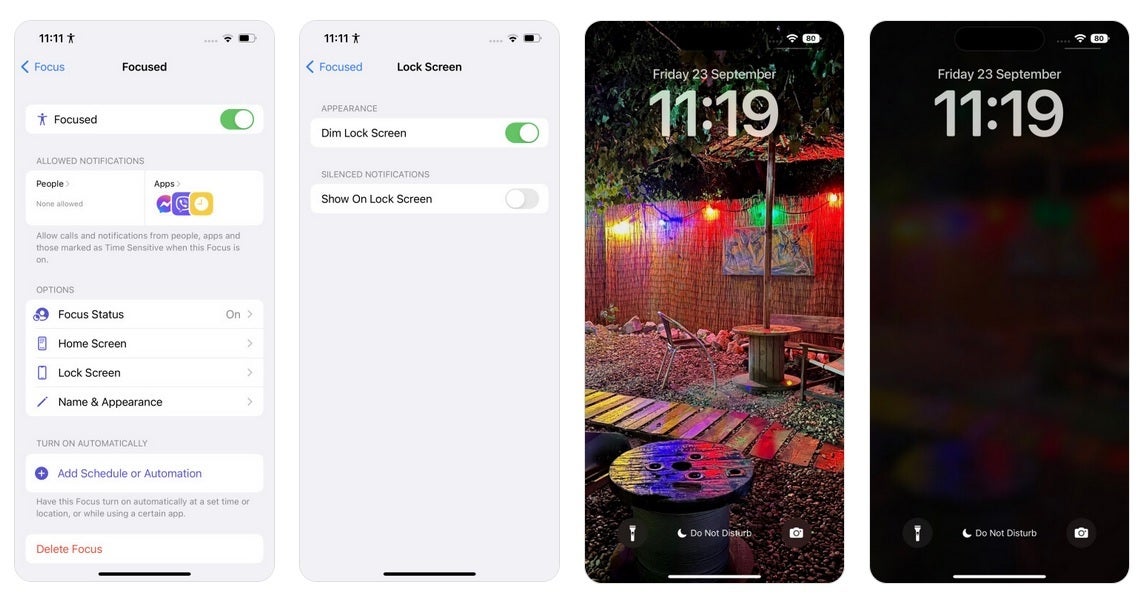 Making the AOD on your iPhone 14 Pro series model to look more like the Android version of the Always-On display
According to
9to5Mac
, the iOS 16.4 developer beta, which was released today, adds more data to the Battery menu such as the battery consumption while the AOD feature is toggled on. It isn't clear whether this info is on by default in the beta since it could take a little time before iOS has gathered enough data to detail Always-On display battery consumption. Some of the testing done by others reveals that having the AOD feature enabled could use up to 20% of an iPhone 14 Pro's battery life over 24-hours.
You might recall that when Apple first released the Always-On display for the iPhone 14 Pro line, it left too many distracting items on the screen including colorful wallpaper. This made an active AOD screen look like a slightly dimmer lock screen. As a result, some iPhone users felt that they were always on high alert since the screen looked like it was about to receive a phone call when in reality it was just the AOD display.
Why an iPhone 14 Pro series user might want to know the additional battery consumption using AOD

Choosing the plain look with the wallpaper dimmed out of existence will save slightly more battery life. Always-On display with wallpaper adds an additional .8% battery drain per hour. Without the wallpaper, the additional battery drain is .6% per hour.

What would be the point of knowing how much battery life is chewed up by the Always-On display? If an iPhone 14 Pro owner determines that too much battery life evaporates with AOD turned on, the user might decide that he would rather face a black screen instead. To turn on or off the Always-On display, go to
Settings
>
Display & Brightness
>
Always On Display
. Turn Always-On display off or on.
The iOS 16.4 beta has been released for developers only so far although eventually the version for public beta members will be released.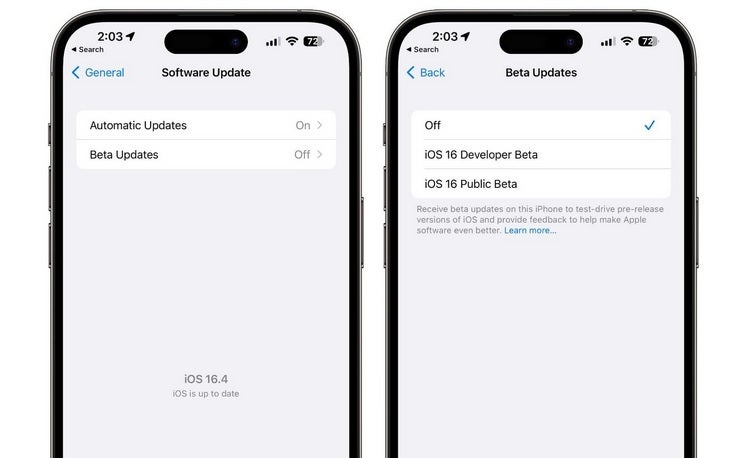 The iOS 16.4 developer beta includes a new feature making it easier to receive developer betas from an iPhone's Settings
One of the new features found in the iOS 16.4 developer beta allows those subscribed to the program to turn on developer betas from the Software Update option found in Settings. This will make it easier to get developer betas installed on an iPhone since a profile from the Developer Center will no longer be needed. The update also adds new emoji, the option of enabling push notifications for web apps, UI changes for Apple Music, and more Shortcuts options.
To join the iOS or iPadOS beta program, go to beta.apple.com/sp/betaprogram or
tap on this link
. Tap on the blue pill-shaped sign-in button and you'll be asked for your Apple ID and password. Follow the directions and you'll receive an update with the appropriate beta update sent OTA to your phone. Make sure you back up your data before joining the beta program because if you leave it too early, you'll have to wipe the data off of your device.