Instagram CEO admits too many videos are shown to users, underlines photos will still remain on the platform
1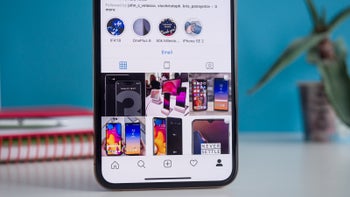 Everyone who's been using Instagram in the last couple of years has surely noticed the shift of focus of the social media app. It used to be focused on photos, but now, following TikTok's example of success with short videos, the platform started moving towards videos. Now,
9to5Mac reports
that Instagram CEO Adam Mosseri has admitted that the platform has been pushing "too many videos" on its users.
Instagram CEO admits there are too many videos on Instagram
Mosseri published a Story on his
Instagram profile
in which he acknowledged a number of photographers have been upset about Instagram's focus on video content. He underlined that despite the video focus, photos will remain to be a part of Instagram.
Instagram's CEO also indicated that the social media platform "overfocused" on video last year, and it will now be going back to balancing the number of photos or videos shown to users. He also said that Instagram will take into account how often you like a photo or a video, and will base its recommendations on that as well. Mosseri underlines that photos are an important part of what Instagram does.
However, this doesn't mean Insta is giving up on having videos on its platform. Instagram will continue to work to promote videos, as this type of content has a better overall engagement. And, we mean,
look at TikTok, still holding the top positions in installations and downloads
- videos are the new way people seem to prefer engaging with the world.