How many iPhone owners will upgrade their device this year?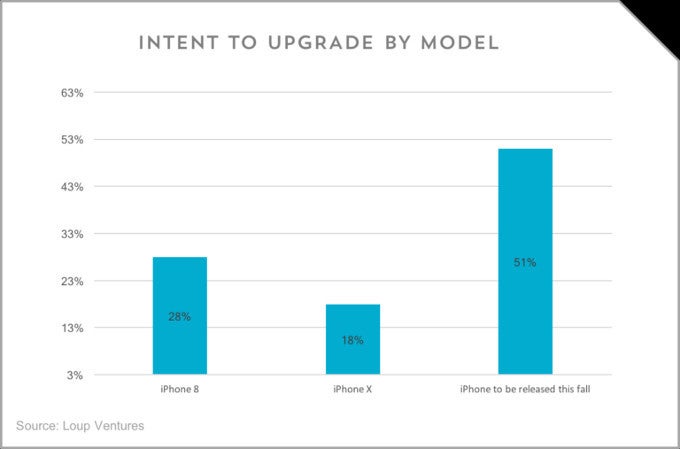 According to some circulating rumors, we might be getting three iPhone models this year – one bigger
iPhone X
(probably getting the Plus moniker), one slightly updated iPhone X, and a brand-new 6.1" iPhone, which might be the "budget" option Apple gives us. But will users even bother to get a new iPhone? Well, according to a survey made by research company Loup Ventures, around one-fifth of iPhone users will upgrade to one of the upcoming iPhone models, that are yet to be announced.
The research was done in the US and had 511 people participating. However, only 226 of them were iPhone users and the data you're about to see is based on their answers.
According to the survey, 42% of iPhone owners plan to upgrade their device this year. Breaking down the numbers, 22% plan to get one of
the new iPhone models
that will probably be announced this fall. This data is similar to March, 2017, when the same survey was held. Back then, 23% said they would upgrade to that year's iPhone generation.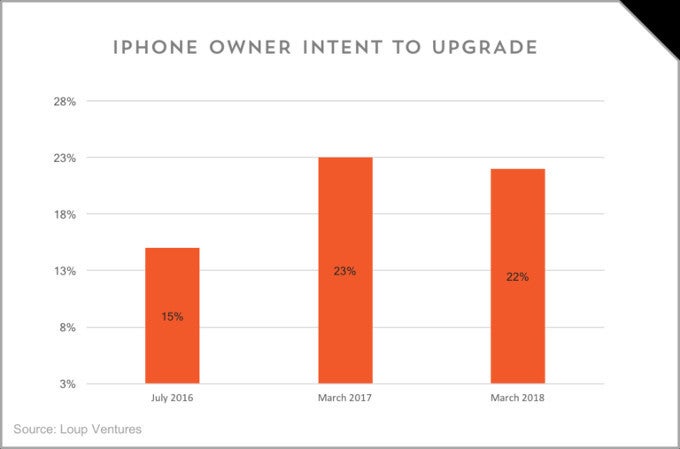 All being said, the survey might not have the most accurate data, as it is relatively small-scaled and we don't know anything about the new iPhone models, so take everything with a grain of salt.