iPhone to help Sprint keep unlimited data longer
24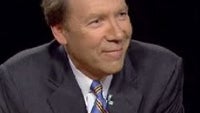 Just recently, we learned about just how risky a move the Sprint iPhone was - basically the carrier had to
bet the farm in a $15 billion deal with Apple
, but Sprint's chief executive Dan Hesse says there's one clear advantage to the iPhone.
In Hesse's words, iPhones use just half the network resources Android phones use.
"There is a misperception that our launch of the iPhone will increase the load on Sprint's 3G network and require us to spend more 3G capital,"
Hesse said.
"The reverse is true. iPhone users are expected to use significantly less 3G than the typical user of a dual-mode 3G, 4G device. Even adjusting for more total new customers being added to the network, we believe they will put less load on our 3G network than they would have if we did not carry the iPhone."
So basically this means that having more data from iPhones makes data transfers so efficient, that it will allow Sprint to keep unlimited data for its smartphones longer.
Now, how is this possible, you might wonder. Hesse explains there are two main reasons for that. The first one is that the iPhone is very efficient in seeking Wi-Fi networks and finding a new network would purportedly force users to switch to it and thus offload traffic from the carrier. That's not too convincing as we could imagine many users would prefer to avoid the hassle of hopping between networks and just use their unlimited data plan instead.
The second one is that Apple has a tight control on apps and the way they ping the network. This means that apps generally communicate more efficiently when compared to non-controlled apps like those on the Android Market for example.
"Our main message is around unlimited," Hesse stressed. "It is what makes us distinct."
Hopefully, those two reasons really turn out to be true. We'd take the first one with a shade of doubt, but in the meantime let us know what you think about the iPhone data usage and Sprint's unlimited plans - will the carrier manage to keep them?