Аntenna tests of the iPhone XS vs S9 vs Pixel 3 XL tip that connectivity issues may be a design flaw
64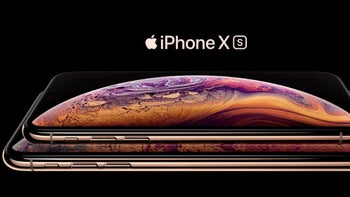 Back when the new
iPhone XS
,
Max
and
Xr
were announced on September 12, one specialized radio connectivity performance blog raised the alarm that they might have issues with the reception at places with poor signal, both on 4G LTE and Wi-Fi networks. The analysis was based on pure speculation based on the FCC antenna performance tests with the XS and the Max.
Lo and behold, we are now getting the
first user complaints
that their new iPhones are performing subpar in such scenarios, and it is not limited to Verizon, T-Mobile, or Wi-Fi networks only. The possible culprit?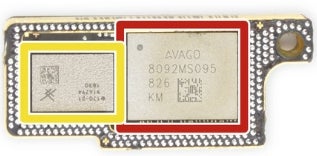 The iPhone XS signal amplifier (in red) is not the issue here/image via iFixit/
According to radio engineer Andrew Shepherd, pouring over the FCC files revealed that, while the new iPhones' signal amplifiers are very powerful, the antenna gain is the weak link that fails to grab a strong enough signal.
Apple put no less than four antennas inside and covers a record number of bands this year, but this cramping, along with the hard to pierce steel bands surrounding the phones, might have contributed to the weaker signal pick-up.
Since only one antenna can be used at a time, the overall result is that the gain is always in the negative, the FCC tests show, diminishing the transmission strength despite all the amplification going on. In real-life scenarios, this should be visible only in borderline areas in terms of signal strength, or, what some users are reporting now. Apple could fix some of it with software updates, tweaking the switches for the respective carrier networks, but some of it may simply be a design flaw that could need addressing.
The same engineer, on the other hand, dug out the FCC tests of the
Pixel 3 XL
antennas and concluded that it will be a connectivity powerhouse in the LTE mid-bands, so we can't wait to pit it against the new iPhones in download speed tests.