Who's elitist now? The iPhone X holds the best resale value at 85%
53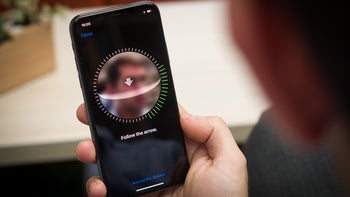 Say what you will about the price of flagships lately, but the big boys like Apple and Samsung hold value well, which explains why
Tim Cook was so miffed
that people balked at the $999 tag for Apple's latest
iPhone X
. After all, it's about the price of a fancy coffee a day, was his reasoning. It seems that, despite the "elitist" outcry that followed his comments, Apple's CEO may have been right all along.
The iPhone X just scored the title of the "best resale value" handset over at B-Stock, a giant wholesaler that moves those things in bulk. It dug into its database, and crunched the numbers on second-hand iPhone X lots it provides across various consumer-facing platforms. It turned out that Apple's latest and greatest retains on average an 85% value over its retail pricing, which is a record as these things go, especially so many months after launch. Granted, Apple may be planning to discontinue the X after the
2018 iPhone trio
lands, but if history is any indications, its depreciation will keep being relatively slow.
Even big lots sold together fetched 75% of retail, and when they reach the final customer a used X in grade A condition sells just 15% off its MSRP tag. "
The iPhone 6, 6s, 7, and 8 all achieved roughly 65% of retail value six months after launch across our network of mobile marketplaces
," says B-Stock, putting the X in a truly exclusive place. It seems that folks who got the iPhone X have been seeing it depreciate much less than their monthly payments, after all.