Apple iPhone X contributed 35% of the smartphone industry's global Q4 profits
47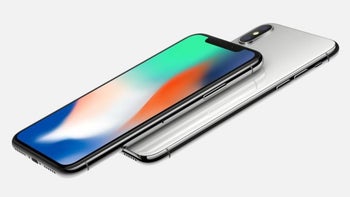 According to data from Counterpoint Research that was shared on cable business channel CNBC, Apple bucked the trend by reporting a 1% gain in calendar fourth quarter profits from global smartphones sales, year-over-year. The entire industry reported a 1% decline for the same time period. And the one handset that was responsible for the majority of industry profits during the period was the
Apple iPhone X
.
The tenth-anniversary iPhone, priced at $999 and up, accounted for 35% of smartphone profits even though the phone was available for only two months of the calendar fourth quarter (November and December, of course). The phone also accounted for 21% of global smartphone revenue for the three month period. During the fourth quarter, the
iPhone X
had five times the profits produced by 600 Android smartphone manufacturers.
"The share of iPhone X is likely to grow as it advances further into its life-cycle. Additionally, the longer shelf life of all iPhones ensured that Apple still has eight out of top 10 smartphones, including its three-year-old models, generating the most profits compared to current competing smartphones from other OEMs."-Karn Chauhan, research analyst, Counterpoint
Chinese manufacturers scored a $1.3 billion profit in Q4 as these companies started churning out mid-to high-end handsets, which have raised these companies' average selling prices. Globally, handset makers were hurt by a ever-stretching upgrade cycle. Even though Apple is affected by this, the company was still responsible for 86% of all smartphone profits from October through December.
via
CNBC