iPhone 8 production line shot with potato cam, we see a lot of back panels
20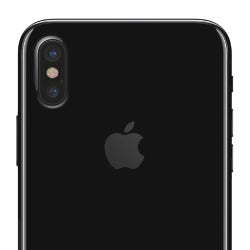 So, it's a well-known fact that Apple and its manufacturing partners over in China have some Draconian rules in place for factory workers in order to minimize — nay — eliminate any leaks from the production lines. People that go in and out pass through a metal detector, cameras are following if anyone tries to pocket a piece of the future iPhone, and so on. Needless to say, there are no personal phones and absolutely no cameras on the premises.
Which is why we find it a bit odd that we are now looking at two videos, allegedly showing us the
iPhone 8
manufacturing line.
Both clips show the back panels for the phones at some point in construction. In one video, we see the metal shells being carefully polished by workers, on the second — a few dozens of shiny silver back plates are hanging around, probably drying.
Now, it's obvious that whoever was taking those clips wasn't really trying to hide themselves. On the second video, we see another person walk in shot, carrying an active smartphone themselves. So, it's obviously a group of outsiders that are getting a tour of Apple's manufacturing lines. Why they were allowed to shoot and how those videos leaked will remain a mystery. But hey, at least we get the iPhone 8's back panel with the vertical camera module reaffirmed — again!