iPhone 8 hype made Foxconn the unlikely winner of the smartphone wars
17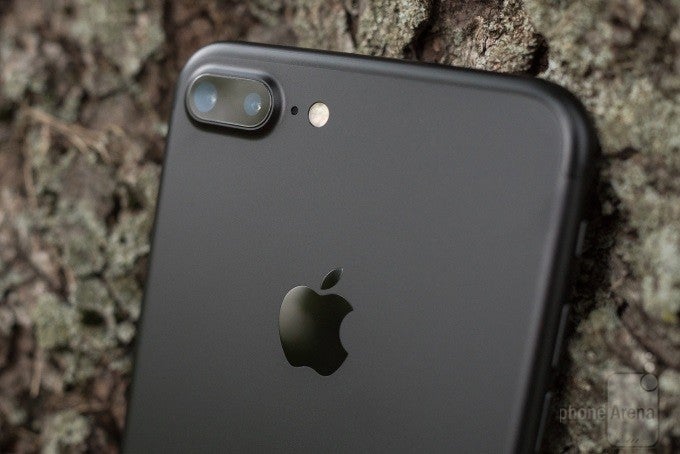 It's no secret that the next iPhone will be a major shakeup for Apple's smartphone line – we've been consistently hearing rumors about its
screen
,
fingerprint sensor
,
wireless charging
, and so on. Following
the relative unpopularity of the iPhone 7
, consumers are waiting for something new from the company, which is seemingly eager to deliver. While this is a somewhat interesting story on its own, there's another angle to it that's been underreported – the iPhone 8 isn't just popular, but it's also a moneymaker, at least as far as Foxconn is concerned.
Foxconn, for those not in the know, is the main assembler of iPhones, meaning if you own one, chances are it's gone through one of their workers' hands. Also known as Hon Hai Precision Industry Co., the company has been building iPhones ever since the first one came out, and has grown substantially as a result. Its latest financials, however, show a staggering 29% year-over-year increase in share price, and most of it seems to be courtesy of iPhone 8 hype, according to a Bloomberg report.
But you'd be forgiven for not knowing the company is far from just an iPhone manufacturing facility – its clients list right now includes Huawei, Xiaomi, Sony, HP, and many more, and it's constantly growing bigger. The company is set to open a US display factory in the near future, along with another one in Shenzhen, China. It also recently acquired Sharp Corp., the struggling Japanese electronics maker, and tripled its value practically overnight. And really, most of it is thanks to the iPhone – Apple devices account for half the company's revenue, and following Apple's last quarterly earnings report, Foxconn's shares have skyrocketed.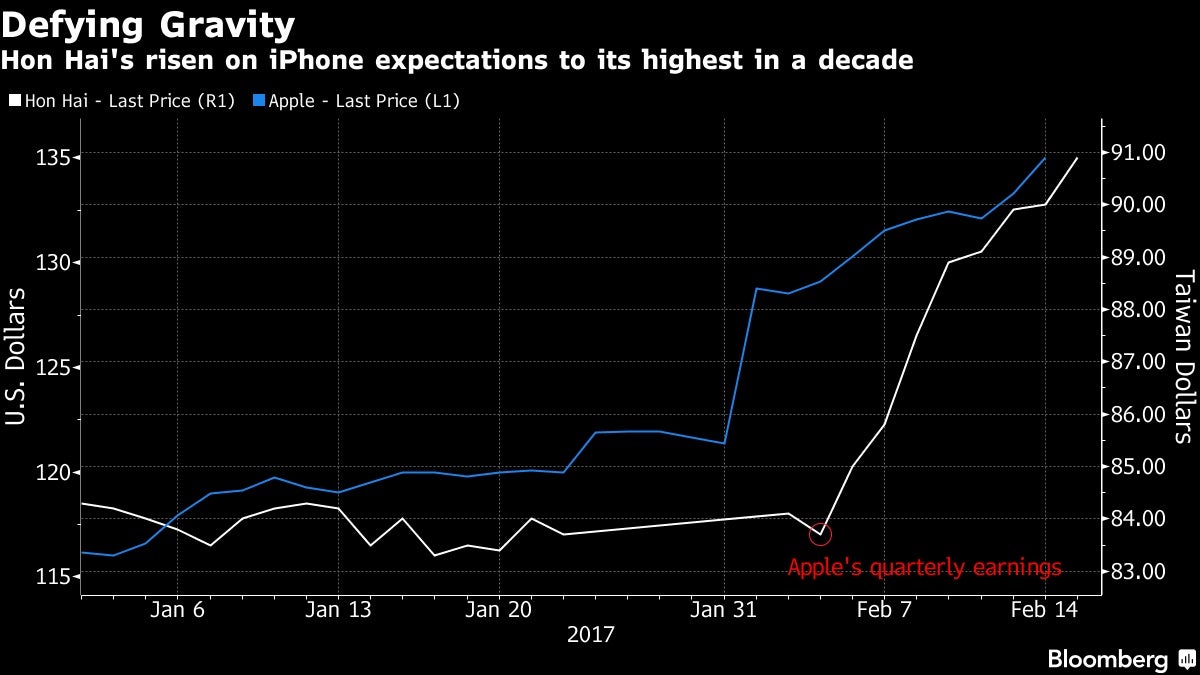 In the immediate future, net income for the company could fall by as much as 13 percent, but estimates of the iPhone 8's success show that figure could easily rebound near its current value. In the long term, PC and mobile markets are slowing down, which could prove to be problematic for Foxconn, but recent investments in VR and artificial intelligence could prove to be successful new ventures for the manufacturer. Robotics are also an unexplored frontier, which the company appears interested in, following its stated desire to fully automate its factories.