iPhone 7s, 7s Plus and iPhone 8 are allegedly on the production belts, iPhone 8 will not be delayed
14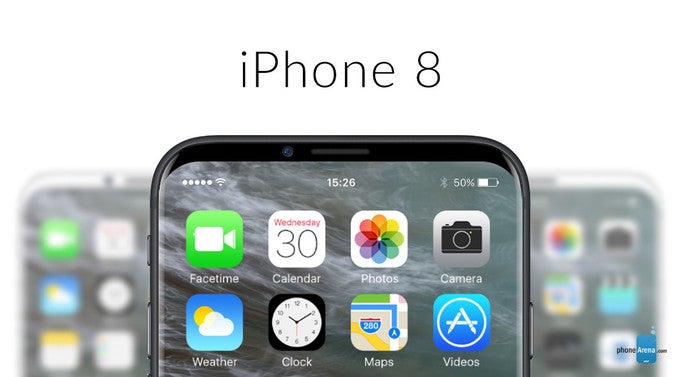 Will Apple manage to release the anniversary iPhone 8 on time? Twitter tipster Geskin has said it will.
Rumours on the upcoming lineup of new iPhones that Apple is expected to unveil later this year have been going in all directions. From speculations of Apple struggling to deliver the anniversary handset on time, dubbed the
iPhone 8
, to allegations that Cupertino may or may not offer an under-screen fingerprint reader in its upcoming flagship, we have heard quite a bit.
In this spirit, Twitter tipster Benjamin Geskin recently posted that Foxconn's Zhengzhou factory has indeed started trial production of this year's set of iPhones. As per Geskin's post, the plant is already hot at work with the manufacturing of
iPhone 7s
,
7s Plus
and
iPhone 8
, while the last will not be delayed, as previous speculations had suggested.
Fingerprint identification was under-screen in testing machine. Maybe they done it successfully.

— Benjamin Geskin (@VenyaGeskin1) July 24, 2017
If Geskin's tweets are anything legitimate to go by, we reckon Apple is in the very initial stages of production – only 200 units a day, according to the first post. The tipster also said that the anniversary iPhone would not be delayed, unlike what previous speculations had suggested. In his second tweet, Geskin states that Apple has managed to put together a "test machine" with an in-screen fingerprint sensor. It's worth noting that the tweet is not too convincing with this last statement, claiming that the company "maybe" managed to implement the in-screen Touch ID. Also, the alleged "test machine" could have easily been a dummy or concept device, but we can't know that for sure.
We recently heard rumours that
the new iPhone will cost $1100 upon release
, but its release date has been a subject of controversy. The iPhone maker has allegedly been facing
problems with the supply of OLED
, while software-related issues with wireless charging and facial recognition have also helped spark a
"sense of panic" at Apple
over the timely release of the iPhone 8.
While we do advise you not to take Geskin's tweet as an official source of information, it could be an indication that Apple has indeed managed to make its way around difficulties. In any case, we should expect to hear more leaks from the production line as we edge closer to the last months of 2017, when Cupertino will unleash its latest flagship devices.
Recommended Stories