iPhone 7 teardown reveals the secrets behind the A10 chip
47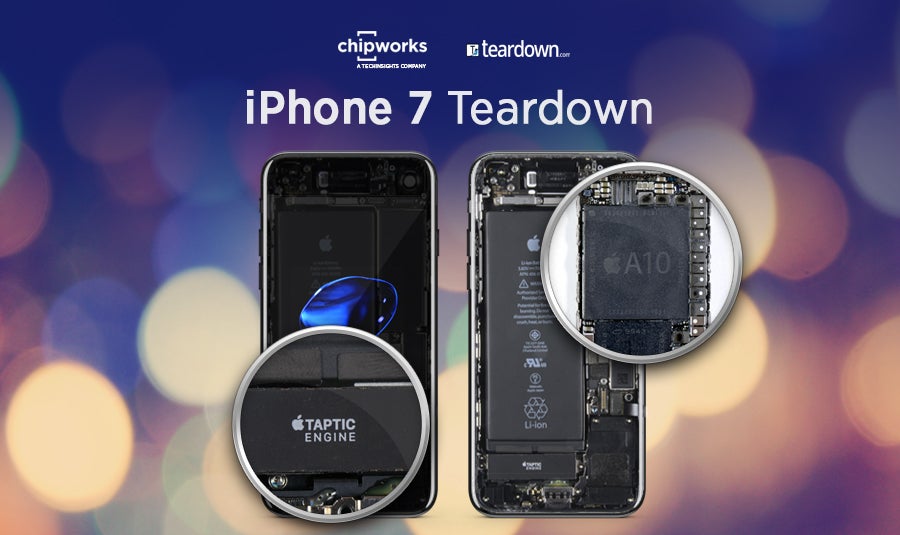 The new Apple iPhone 7 and iPhone 7 Plus are here, and they bring double the storage, some significant improvements to the camera, water-proofing, and a brand new home button, but the big highlight of the pair is without a doubt the brain that powers the phone: the Apple A10 system chip.
While Android phones have been using big.LITTLE designs with larger, performance driven CPU cores for intense tasks and smaller, battery-savvy cores for less demanding tasks, the iPhone 7 series is the first time that Apple implements this in a mobile phone. Naturally, a ton of question emerges about this new chip. Chipworks' teardown, complete with the addition of X-rays of the innards of the phone, reveal a lot of the secrets behind the Apple A10.
Apple A10 chip secrets revealed in a highly technical iPhone 7 teardown
The most important take-away from Chipworks' highly technical teardown is the die photo of the new A10 chip itself. It reveals the die part number TMGK98, the next in the series after the A9's TMGK96. What's interesting is that the new A10 die size measures around 125 square mm packing a reported 3.3 billion transistors. This makes it nearly 20% larger than the A9 die. Chipworks also reveals that the new chip is build on the 16nm FinFet-based TSMC process. This is interesting since Apple has been using practically the same 20nm and 16nm manufacturing technology for the last 3 years, yet it still manages to improve and optimize on it to bring significant gains in performance.
Another interesting detail is that the A10 seems packaged to TSMC's new Integrated Fan Out (InFO) tech that saves precious space by eliminating the organic substrate that dies are traditionally mounted on. Everything is also very tightly, densely packed, and that allows Apple to keep a reasonable size for this chip.
Secondly, there is a new Intel modem in the iPhone, and that's interesting because most phones and earlier iPhones have long relied on Qualcomm models. Not the iPhone 7 family, though, as it has the Intel XMM7360 modem. The modem die size measures 66.4 square mm.
You can take a look at the full X-ray of the A10 chip right below, or skip over to the source link for the full teardown.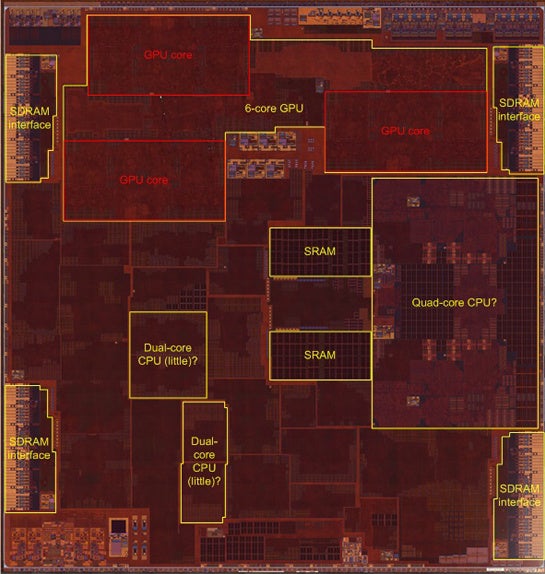 Transistor-level die image of the Apple A10 system chip