iPhone 7 poses for the camera in two colors mere hours away from official announcement
29

Mere hours ahead of Apple's big 2016 unveiling event, Vietnamese website TechSign.in has leaked a handful of photos of the smaller iPhone 7, showing off the new camera bump, LED flash, and other parts from up close. So, let's take a detailed look at the photos and glean whatever info we can from them.
First off, we have a "Piano Black" and what seems like a blue iPhone posing for a shot that has rendered the shiny backplate of the latter a solid black patch with little to no detail. Not to worry, though, for we have made a version with adjusted brightness for improved visibility! On it, you can clearly see the glossy black finish on the back of the device, abundant in fingerprints and smudges, as can be expected.
The second and third photos are close-ups of the SIM card slot and SIM card tray. There is nothing out of the ordinary as far as the slot goes, but things get a little more interesting when the tray is examined up close. There seems to be a rubber seal around its outer facing edge, which would suggest water-resistance of some sort, perhaps something akin to the Apple Watch's IPX7 rating. In other words, if the iPhone 7 does indeed receive such a certification, this would make it okay to splash a bit of water on the phone, or use it in the rain, for example. Directly submerging it under water, however, would not be recommended. Yes, this includes taking long, relaxing showers with your shiny new iPhone, or taking it for a swim. Anyway, moving on.
The third photo we have for you today, is a close-up of the camera bump and new flash that will supposedly rely on four LEDs — two with warm, two with cool light — to improve color balance when taking pictures in low-light situations.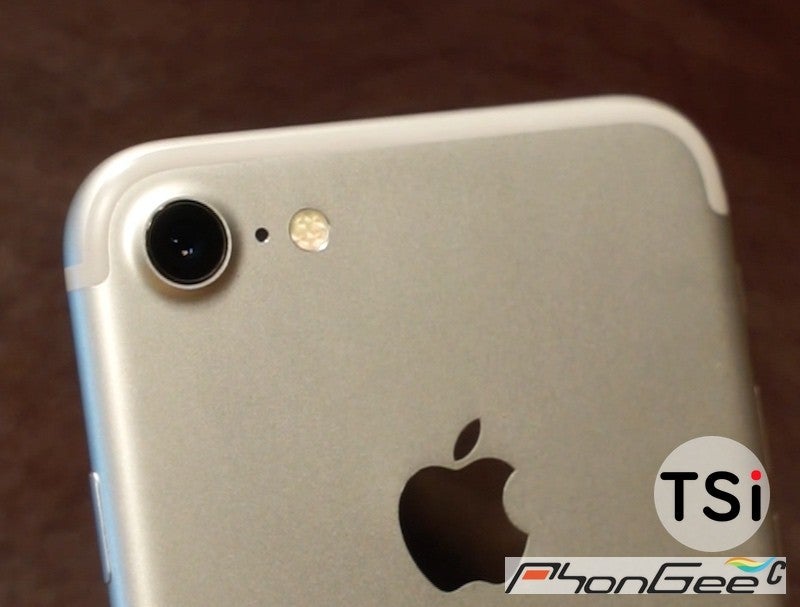 Don't forget, Apple's big unveiling event is mere hours away! Tune in our
liveblog of the keynote
to learn about all the new features and tech that will be announced by one of the biggest names in the industry. See you then!
Read more about the soon-to-be-announced iPhone 7 and iPhone 7 Plus: