Newegg offers iPhone 7 for cheap!
3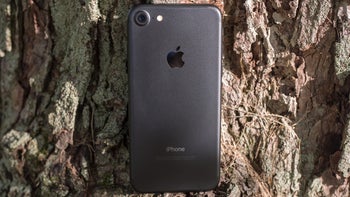 | Product | Condition | Location | Price |
| --- | --- | --- | --- |
| Apple iPhone 7, 32 GB | Refurbished | Newegg | $270 |
For some years now, Apple has been selling a wide range of its iPhones on its web store. Instead of launching top-tier phones, midrangers, and budget devices each year, Apple just sells its old iPhone models as the wallet-friendly solutions. Thanks to long-term iOS updates and the future-proofing that these devices are now famous for, the company can pull that off.
But what constitutes as a "budget" Apple device can still be a bi-i-it pricey. Right now, the "entry level" iPhone is the
iPhone 7
. It starts at $450 for the 32 GB storage variant and tops out at $550 for the 128 GB storage. As you probably know, iPhone storage can't be expanded via microSD, so it's usually the better choice to ensure you have some headroom when it comes to that.
Right now, Newegg is selling a refurbished iPhone 7 with 32 GB of storage for the pretty good price of $270.
Let's recap what you get: the iPhone 7 has a small-ish 4.7-inch screen and is probaby the most "compact" iPhone you can buy. But it still has 3D touch, unlike the iPhone XR. It also sports a home button with Touch ID, in case you are not a fan of face-unlocking, it has a fully metal body, so no greasy glass, and its 12 MP, OIS-assisted camera is pretty good. On the bad side, forget about Animoji, forget about wireless charging, and forget about Portrait Mode (unless you use a 3rd party app, that is).
But for $270? It's a great deal that stomps out pretty much any other midranger in the market. Especially since we expect the iPhone 7 to get a few more years' worth of iOS updates.
Recommended Stories