iPhone 5s tops our blind camera comparison, Xperia Z1 Compact takes last place
99+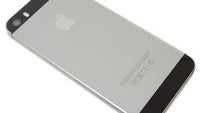 Did you know that back in 1995, Apple presented a prototype of a PDA with a built-in digital camera? This conceptual device known as the Apple Videophone was developed to allow video calls to be made over a data connection. Today, some 19 years later, we have the iPhone – a versatile smartphone that can be used for not just FaceTime chats, but for taking high quality photos as well. Its 8MP main snapper is liked by many, including a considerable fraction of our readers, as it turns out. In fact, Apple's iPhone 5s was ranked first in our latest blind camera comparison.
For those who missed it, last week we took a bunch of photos using six of today's most popular high-end smartphones. (
You can see all of the original images here.
) Then we posted the images side by side without revealing which phones we had used and asked people to vote for the photos that they liked best. The results? Over a third of those who participated in the poll chose the photos taken with the iPhone 5s. With half as many votes, the Sony Xperia Z1 took the silver prize, and the LG G2 came third having collected some 16% of the votes. In fourth and fifth place respectively we have the HTC One and the Samsung Galaxy S4. Trailing behind all of them, to our surprise, is the Sony Xperia Z1 Compact. For some reason, Sony's masterpiece of a smartphone didn't get much of our readers' love even though its 20.7MP cam is actually a very potent shooter.
So how are you, guys, finding the results? Surprised to see the iPhone 5s taking the first spot? And do you think that the Z1 Compact deserved to be last? Tell us down in the comments!