iPhone 5 release date set to be September 21?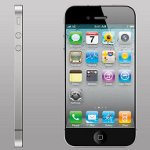 As we're nearing the end of the Summer, the hype around the next iPhone seems to be getting bigger and bigger. We've already seen multiple rumors about the device's announcement and release dates, but no official info has been released yet. Today, we plan to continue this trend, with yet another rumor about a possible iPhone 5 release date.
This time we have an unnamed large accessory maker from China, which has

allegedly

been told by Apple itself to prepare for September 21. That's pretty much it. There you have it, guys, the iPhone 5 is coming in two months time! Horaaaay... Well, probably not. This rumor actually contradicts previous suggestions which centered around October-November launch timings, but hey, the earlier it comes out, the better. Here's to hoping that those accessory makers are actually right.
With last year's iPhone 4S having identical design with the iPhone 4, we now expect Apple to roll out a completely redesigned iPhone this year. However, not much is currently known about the handset's specifications. There are many rumors and leaked parts pointing at a slightly larger screen, but then again, we have those every year, so don't get your hopes too high. Apart from this, many believe that the iPhone 5 (or should we say 'new iPhone') will come with a new, smaller, but still proprietary charging connector, as well as a nano-SIM card slot, as opposed to the currently standard micro-SIM.
Does a September 21 launch seem plausible to you?