Deal alert! Grab an iPad Air 2 64 GB + Cellular for the price of an entry-level iPad!
14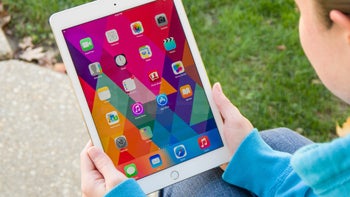 | Product | Location | Item condition | Current price (Usual price) | Offer expires |
| --- | --- | --- | --- | --- |
| Apple iPad Air 2 64 GB + Cellular | RefurBees | Refurbished | $299 ($399 - $449) | 02.28.2018 |
Use coupon code AP64 at checkout to get $299 price
It was only recently that we wrote our
iPad buying guide for 2018
and noted that, if you are out looking for an Apple tablet, it's a good idea to spend some time fishing for the right
iPad Air 2
deal. See, the iPad Air 2 was discontinued and is now replaced by the plain
iPad 9.7
, but while the latter has a newer processor, it lacks some "oomph" that the Air 2 has. After all, the Air 2 was the actual flagship tablet by Apple when it launched in 2014.
So, why do we like it so much? Well, it's slightly thinner and lighter than the iPad 9.7 and it has an anti-glare coating applied to the display — something that the new unit does not have. The Air 2's hardware is still plenty adequate and it can be found on the cheap thanks to the wide second-hand and refurbished market out there.
And that's exactly what we have here today — a refurbished Apple iPad Air 2 64 GB + Cellular for $299! Just make sure to use the discount code AP64 while checking out over at the RefurBees website. Usually, for that price, you can find a unit with the same storage but no cellular modem. Refurbished LTE variants of this iPad sell for about $399 - $449. So, that's a definite steal!
RefurBees offers 3 months of warranty (can be extended if you pay extra) and free US shipping.