iPad 4G data plan comparison: Verizon vs AT&T
27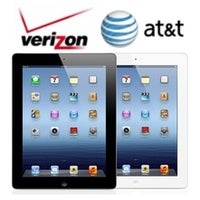 So, you are planning on getting that new, shiny
iPad
and you also want some 4G goodness along with it, eh? Well, do not take out that credit card just yet. Before you do that, it would be very wise to choose the better carrier to get your 4G service from.
In the case with the new iPad, it is either AT&T or Verizon that you can pick. The choice, however, can be difficult to make as both carriers have pretty speedy 4G netwoks and have more than a few markets blanketed already. That is why we decided to put together their 4G plan offerings side by side for your convenience. Firstly, let us talk about...
Before we say anything about either carrier's rates, we have to give Verizon and AT&T two thumbs up for not doing away with their commitment-free 4G plans. Or in other words, neither of them would require you to sign a 2-year contract in order to use 4G connectivity on your iPad. And to make things even better, there are no activation fees, meaning that you can always try out the service for a month or two, then opt out, and hop back on whenever you feel like it. Now let us take a look at what the Verizon and AT&T 4G plans actually cost.

It looks like if you do not plan on using too much data, AT&T's 250MB data plan would be the one to pick. However, most of you would probably go straight for the 3GB data plan from AT&T, which costs the reasonable $30 per month. For $50 monthly, both carriers will provide you with 5GB of mobile data, and if you are a really heavy data user, the 10GB data plan from Verizon will give you the best value for your money.
Still, there are a few more things that we have to mention. If you intend on using your new iPad as a Wi-Fi hotspot, bear in mind that
only Verizon will be offering the service
, at least for now. On the other hand, while Verizon requires you to pay for your 4G service upfront, AT&T gives you the option to be charged for your iPad's 4G data at the end of your billing cycle.
But 4G connectivity does not matter much unless you are covered, right? And when it comes to coverage, Verizon definitely has the upper hand. The carrier has about 200 markets under its 4G LTE blanket, and that figure is
expected to double by the end of 2012
. Here is what the Verizon coverage map currently looks like: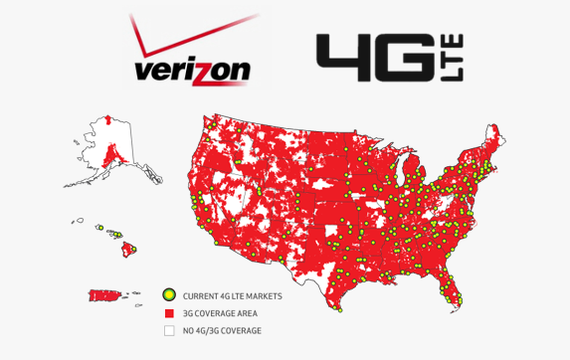 Still, AT&T is not fooling around and is blessing more and more markets with its LTE service. And in cities where the carrier does not offer 4G LTE yet, you can ride on its HSPA+ network. Currently, the AT&T coverage map looks like this: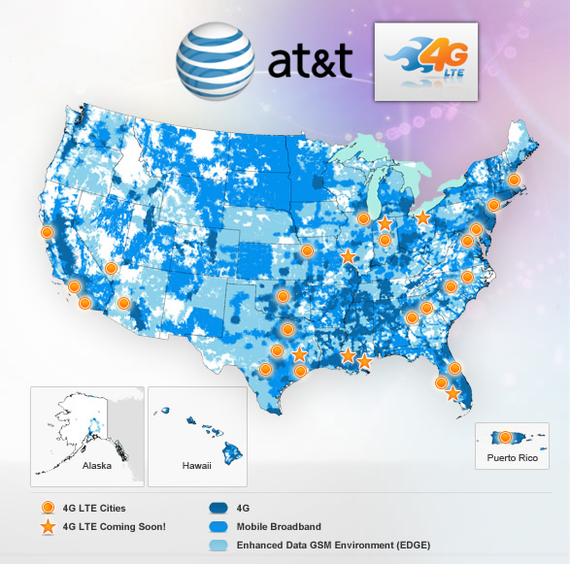 In a nutshell, if you are a heavy data user, we would recommend getting your iPad 4G service from Verizon. The carrier does not only have a much broader LTE footprint, but offers better value for your money, as long as you choose a plan with a monthly allowance of 5 or 10 gigabytes. And as an added bonus, you get Wi-Fi hotspot functionality at no extra charge. However, those of you who think that 3 gigs per month are more than enough might want to consider an iPad 4G data plan from AT&T. Just keep in mind that the carrier may have no LTE service in your area yet, so you might need to settle down with HSPA+.