iPad 3: preliminary specs comparison
21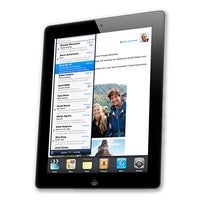 First, we would like to clarify that we don't really know any of the
iPad 3
hardware specs with absolute certainty. However, the rumor mill has been doing a great job at filling in the blanks, and who knows, the "sources familiar with the matter" might be right about at least some of them.
Perhaps the most anticipated iPad 3 feature is a high-resolution screen, which will be worthy of being called a
Retina display
. Plenty of sources have been claiming that one is bound for the iPad 3 (or iPad HD, whatever), and in all honesty, we also expect to see an improvement in the display department. Next in line comes a new processor, which will be known either as the
Apple A6 or A5X
. We don't really know whether it will be of a dual- or a quad-core kind, but we are definitely sure that it will be much faster than the A5, and will have a better GPU to handle all the extra eye-candy. The extra
pixel
density would also require more memory, which is why a bump to
1GB of RAM
is something we expect seeing in the iPad 3. Whether the tablet will have anything better than 3G connectivity is anyone's guess, though chances of seeing it sport an
LTE radio
is not quite high at the moment. After all, LTE radios are known to be quite power hungry. On the other hand, if Apple manages to squeeze in a
larger battery
, LTE connectivity will seem feasible, though an increase in the device's thickness would also be expected.
So, how would these iPad 3 hardware specs look next to those of other tablets, if they turn out to be correct? That is a great question indeed, which is why we put all rumored iPad 3 specs in one place and compared them to the specifications of three tablets that we are already somewhat familiar with. Do you see anything that would make you go with an iPad 3 instead of a similar tablet, or is there a hardware feature that would make the iPad 3 a no-no for you? Let us know by dropping a comment below.