iOS represented 73% of all devices activated by the enterprise in Q4
7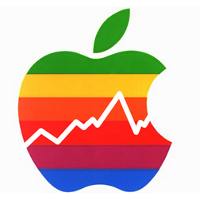 Good Technology has a customer base that includes the biggest names in business.The company provides mobile device management, similar to what BlackBerry offers with BES. As a result, Good has the ability to see what is happening in the enterprise when it comes to mobile. For example, from the third quarter of 2013 to the fourth quarter, the use of mobile apps on the enterprise increased 54% Good says that these apps are making employees more productive.
Most businesses find that apps for document editing are the most popular. Of the top five most popular apps in the enterprise, Business Intelligence is surging, hitting the top five by moving ahead of cloud storage. The top three apps for tablet use and smartphone use in the enterprise were the exact same: document editing, custom apps and file access.
Apparently, you can't spell business without iOS. 54% of total device activations in the enterprise were for the Apple iPhone. The top ten most popular devices in the business world are all powered by iOS. According to Good, a lot of this is due to the launching of the
Apple iPhone 5s
and
Apple iPhone 5c
before the fourth quarter of 2013. iOS powered devices represented 73% of all devices activated in the enterprise for the fourth quarter. Android devices were responsible for 26% of business device activations in the three month period. Windows Phone activations accounted for 1% of the total.
On a sequential basis, tablet activations in the enterprise for the fourth quarter were flat, while smartphone activations declined by 1% from the third to fourth quarter. Financial Services was the top industry for iPad activations in the fourth quarter, with a 46% share. The industry was also the top for total device activations in the quarter, representing 39% of the total number of tablets and smartphones turned on in the business world during the last three months of the year. Wall Street apparently loves its gadgets.
source:
GoodTechnology
(PDF) via
AppleInsider