iOS on a diet? Redditors claim iOS 10 has increased the storage capacity on their iPhones
18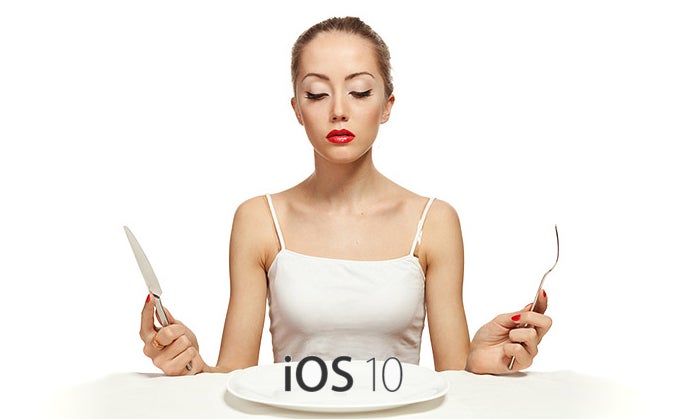 With the iOS 10 beta dev preview out in the wild, it's only natural for the tech scene to disseminate each and every aspect and feature of Apple's freshest. And guess what, not all that came with
iOS 10 got announced on stage during WWDC '16
.
One such thing
could
be extended storage capacity, probably due to slimmed-down iOS 10 system data. Numerous Reddit users claim that with iOS 10, their 128GB iDevices have had their user-accessible storage increased - from around 113GB on the latest official iOS version (iOS 9.3.2) to roughly 122 gigs. We said "could", as there is no official statement on the matter, as well as the fact that we are dealing with a beta version - anything could change in the final release.
However, it seems that this roughly 8% of increased user-accessible capacity will be more than beneficial for iOS users, even those that are not rocking a 128GB iPhone or iPad. 16GB iPhones, for example, have around 11.9GB of accessible storage on iOS 9.3.2, thus an 8% increase will mean you get 0.95GB extra, or 12.85GB of storage right out of the box.
We will definitely wait patiently for the next iOS 10 previews to confirm whether the increased total storage is a well-planned feature or merely a trait of the beta preview.
Regardless, a slimmer iOS would definitely be a sexier iOS!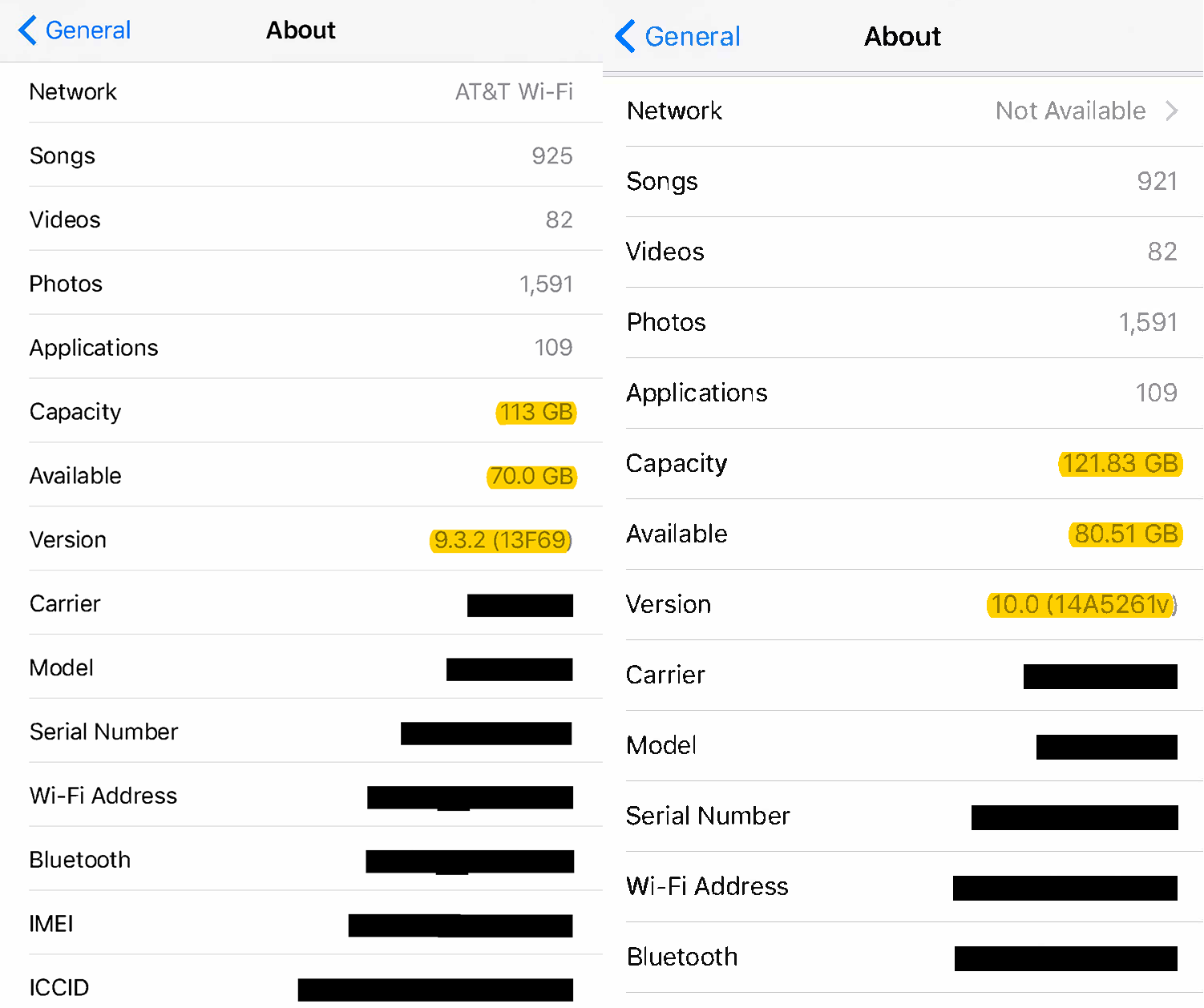 28GB iPhone 6s Plus on the left, 128GB iPhone 6s on the right - a user's proof that iOS 10 has been slimmed down