iOS may not sell the most devices, but advertisers love it, Android a distant second
13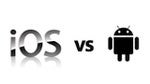 Ad agency Velti, specializing in mobile advertising, has just released their latest data on mobile advertising, accounting for the May 2012/May 2013 period,
TechCrunch
reported. Seemingly unimpressed with the latest data pointing towards a deepening dominance for the Google platform,
iOS continues to win over advertisers taking a 64%
cut of total ad impressions, an increase of 5% on year,
at Android's expense – a drop from 41% to 36%.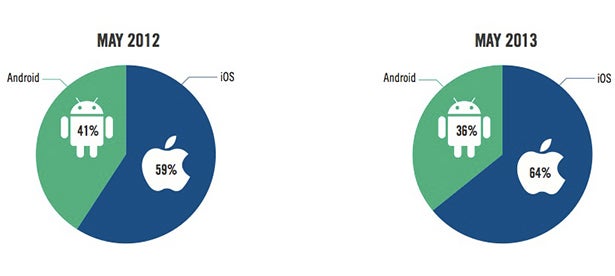 Looking at the report, the complete dominance of iOS just pops with the categories of the iPhone, the iPad and the iPod Touch claiming the first three spots. Comparatively inglorious with advertisers, the Samsung Galaxy S line comes fourth, with just a sliver (2.7%) from the total advertising pie.
The picture is completed when you read the statistics on how the latest most prominent devices for the both respective platforms are doing: the Galaxy S3 accounted for a frugal 2.3% share of total ad impressions, a disappointment next to the iPhone 5's lion share of a whopping 7.9%. No data on how the S4 is doing, but we can't imagine it being much different.
The above considered, the study shows a stark contrast to how Android fares in terms of total shipments and its respective share of advertising. Most of us can't much stomach advertising, but all in all, it's a necessary evil. One that ensurers a lot of the apps and services we love remain free. Regardless,
according to Velti, advertisers for both platforms seem to have grown an appetite for larger ads
, with interstitial full-screen ads growing from a share of 2.5% of total iOS ad impressions to 7.2%, the jump on Android is far less impressive – from 0.8% to 1.3%.
source:
Velti
via
TechCrunch