iOS 8 concept brings together all the rumors in one video
20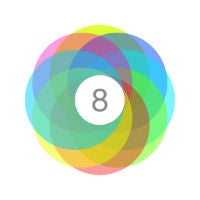 We've heard quite a few rumors on the topic of iOS 8, and many of them sound fairly reliable, especially if you assume that the iWatch is real and will be released as part of Apple's 2014 lineup. Today, TechCrunch released a nice new video that gathers up all of the various rumors that we've seen so far and mashes them together.
Obviously, the video essentially amounts to a rumor roundup combined with a concept render, but it does cover all of the more interesting things we've seen. The big pieces are those that would potentially connect to the iWatch, like the new
Healthbook
app, which would track various items. It's unclear exactly what would be included beyond the usual heart rate, pedometer, distance, calorie tracking, etc. The video shows options for bloodwork, hydration, and blood pressure, but there have been rumors that those added features
wouldn't make the cut
, because it would then add required FDA certification for the iWatch.
The video also shows off what a potential
Notification Center
redesign could look like, as well as added Siri features with
Shazam's
help, and of course
CarPlay
. There have been other iOS 8 rumors, but the ones that made the video are the ones that have been repeated enough to seem reliable. Nothing looks to be a huge change, but this has been shaping up to be a year Apple focuses on hardware more than software.